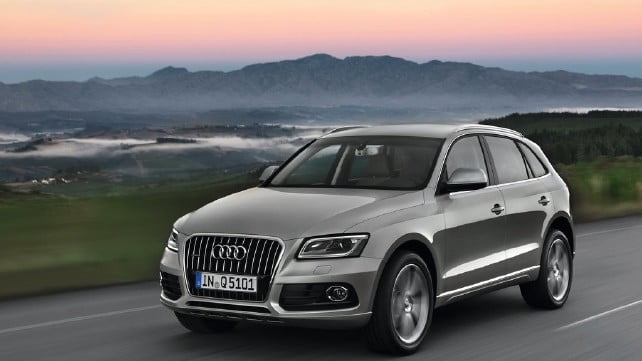 It seems like emission issues for the Volkswagen group are far from over. As per latest reports, sale of the Audi Q5 has been suspended in India due to excess nitrogen oxide (NOx) emissions from the premium SUV, as found by the ARAI. The issue is already being addressed by Audi and the rectified car is expected to arrive at dealerships in a while.
Due to the air getting trapped in the coolant system, the nitrogen oxide (NOx) levels from the Audi Q5 were found to be exceeding the stipulated limits. Audi says that the concern has been duly investigated by the company and corrective measures are already being tested at the ARAI facility. With the corrections bringing the NOx levels down to acceptable limits as per the norms, Audi has initiated the process seeking approvals to resume sales.
The Volkswagen group has already started recalling the EA189 series of engines for software updates earlier this month. The Q5 2.0-litre diesel engine is from the same EA189 series and is also used in the Audi Q3, the Audi A3 and the Audi A6. The company has claimed that this issue of the Audi Q5 does not pertain to the software issue of the EA189.
Amongst luxury SUVs, Audi cars have been popular in India and absence of the Q5, especially in the festive season, will certainly affect the sales forecast, opening up an opportunity for its competitors – the Mercedes GLC, BMW X3 and the Land Rover Discovery Sport. As per dealer estimates, the rectified Audi Q5 should hit the showrooms by November and the issue does not affect any other Audi models.
source"cnbc"