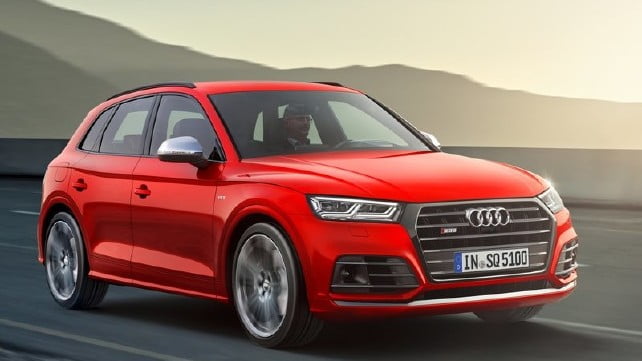 Audi has reached a special milestone of producing the 8 millionth car fitted with its trademark quattro all-wheel-drive system. The milestone car which rolled off from the assembly line of a new San José production facility in Mexico was the Audi Q5.
Almost 34 years since its advent, the original Audi Quattro is available in more than 100 model version in Audi vehicles, according to the German manufacturer. Amongst the current portfolio, the Quattro comes as standard in cars like the Audi Q7, A4 Allroad, A6 Allroad, the flagship A8, the R8 supercar and all the S and RS models. Audi also provides the Quattro as an option in all other model series.
The manufacturer claims that in 2015, 44 per cent of cars from Ingolstadt were fitted with the Quattro system. The Q5 is the most preferred model amongst the customers as 262,000 units of Q5 alone were equipped with the Quattro. Countries like United States, Canada, Russia, and markets of the Middle East has a strong demand for the Quattro whereas in its home country Audi sold around 122,048 cars with Quattro in 2015 alone.
Audi offers an altered version of the Quattro system specific to requirements in each model. For instance, on the compact models, the transverse-mounted engines has an electronically controlled hydraulic multi-plate clutch which is mounted on the rear axle. While in a mid-engine sports car, the R8, the multi-plate clutch is on the front axle. So depending on the requirement, these active systems can distribute torque variably to both axles. Audi is in constant efforts to develop the Quattro further with what they call "ultra" technology for a longitudinally positioned engine.
 source"cnbc"