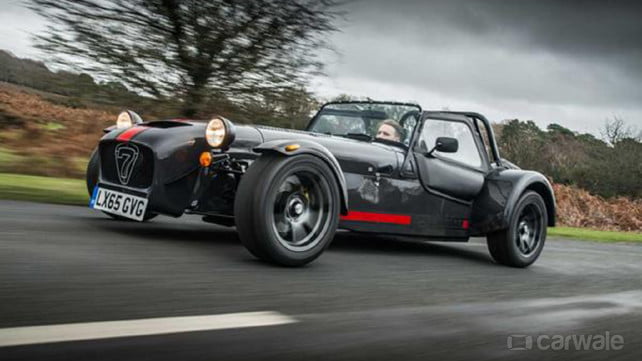 British lightweight sportscar specialist Caterham, is now longing to develop a 'conventional' sports car which will sit alongside the iconic Seven in its line-up.
The only problem being, they need a suitable manufacturer who can be a project partner in this venture. This joint venture will enable the British carmaker to build a front-engine, rear-wheel drive, full-bodied sports car, since Caterham being a small scale manufacturer lacks the resources for undertaking a project such as this on its own.
The new conventional sports car will be reminiscent of the C120 concept which never saw the light of day. This project was created along with British design firm Drive and Renault-owned Alpine back in 2014. The C120 Concept shared many similarities with the Alpine Vision concept, but this joint venture, unfortunately, fell apart. But Caterham wishes they would love to pick up the same plans again in the right circumstances. The Alpine Vision concept, meanwhile, is speculated to become A120 and will hit the production-line soon.
The engine for the sports car will be derived from the partnered manufacturer as in the other cars from the British marque. A naturally-aspirated engine is the primary choice of the manufacturer, as the new car need to have the Caterham DNA. They don't intend to just stick a roof and doors on a Seven but will have more ease of access and more creature comforts on the inside.
This won't be the first time that Caterham will build a conventional sports car. Back in the 90's they built 50 units of the Caterham 21. It provided a more conventional shape to the brand and that is what Caterham hopes to repeat with the new car. Consequently to broaden the appeal as a carmaker, since the Seven when introduced to new emerging markets, isn't recognised as a car because of the way it looks.
 source"cnbc"