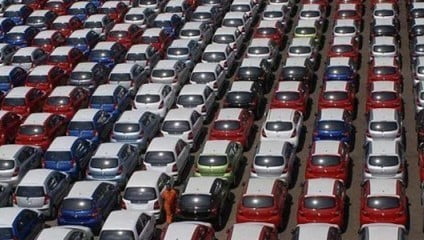 As the Indian government brings in the accountability factor by banning the Rs 500 and Rs 1000 in the country, the effects will be seen in the auto sector as well. The demonetization drive is expected to drop auto sales in new and used vehicles segment in the country. Reports state that around 70 per cent of India's sales are financed with loans, while the rest 30 per cent deals are completed using cash or other instruments.
The study findings reveal that most of these cash based transactions happen in rural areas and with the recent ban, the sales of new as well old vehicles is expected to see a drop by a considerable margin. Moreover, most customers opt for full cash payments as the PAN card number is not mandatory while purchasing a two-wheeler. Additionally, the fact that beyond certain years and estimated value, the financier does not finance older vehicles, the customers choose to make cash payments.
The demonetisation will specifically affect the two-wheeler segment and among the cars, the SUV's and premium vehicles in new as well as used market will suffer the most, as these are the areas where cash transactions happen the most. Though cash transactions are also done in mid and entry-level car segment, the numbers are far lesser in comparison to other categories. The small and mid-range cars are generally opted by the working class who opt for external financing options, which mandatorily requires income proofs.
Though exact effect of demonetisation in terms of numbers will be known in the due course of time, industry experts believe that premium car sales might be affected by 35-40 percent, while the percentage for two-wheelers might be higher. In terms of numbers for October, carmakers sold about 2 lakh cars which is about 4.5 per cent higher in the same period last year. While the two wheeler sales in the country has grown by 8.72 per cent in October.
 source"cnbc"