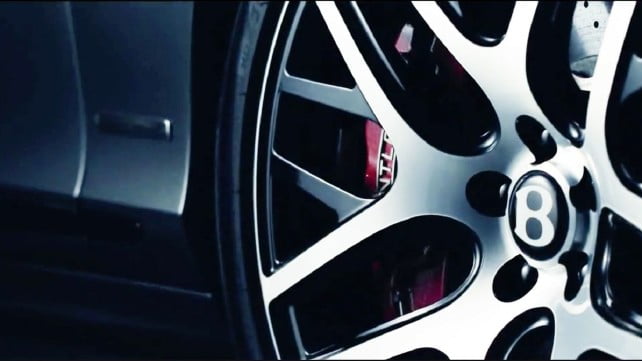 In efforts to offer something extra to car enthusiasts, globally popular luxury carmaker Bentley has teased its most extreme upcoming product, an all-new Continental GT. The automaker will officially unveil the vehicle on December 6, 2017. The new model will get a fresh set of cosmetic upgrades and new features.
Based on what can be seen, the upcoming vehicle will sport tainted taillights, carbon fiber fixed rear wing, red brake calipers, bigger side skirts, carbon fibre hood vents and much more. Bentley claims that the new model will be the most extreme product from the company. Under the hood, the upcoming vehicle will be powered by a biturbo 6.0-litre engine will be tweaked to produce power output figures of well over 633bhp and it is believed to be capable of sprinting from 0 – 100kph in less than four seconds.
As for interior, the new Bentley Continental GT will get a fresh set of interior upgrades in terms of revised upholstery, new dashboard with modern features and loads of creaturely comforts. Bentley will release the official images of the upcoming vehicle on January 6, 2017, and the public will have a chance to have a good look at the vehicle at the Geneva Auto Show which will be held in March this year. Additional details about the vehicle will be known by the end of this week.
source"cnbc"