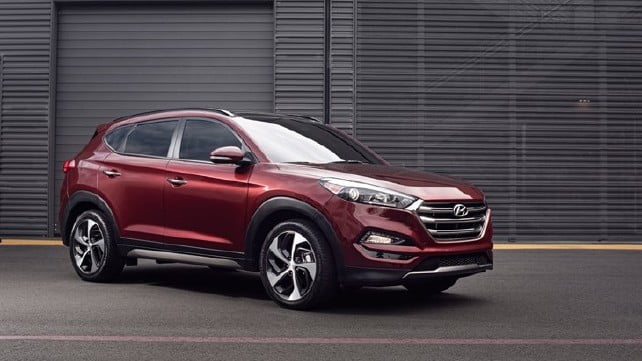 Hyundai has recalled the 2016 Tucson in the US citing software issues which disables acceleration. To fix the problem, the carmaker has recalled 41,000 vehicles which featured the Dymos Incorporated supplied, seven-speed, dual-clutch transmission. The affected units were produced between May, 20, 2015, and May 31, 2016.
Due to software issue, the vehicle begins to accelerate and normal driving is resumed from halt only when the accelerator pedal is steadily depressed for approximately 1.5 to 2 seconds. However, if the accelerator pedal is repeatedly cycled, the vehicle will not accelerate. The National Highway Traffic Safety Administration has also stated that in higher ambient temperatures and specific operating conditions, the transmission clutch application logic can result in a delayed engagement when accelerating from a stop.
Hyundai has announced a recall over risk of an accident during driving in traffic. Owners of the affected vehicles will be contacted via dealerships and they will update the transmission control module software at no additional cost. Until now, no collision or injuries have been reported by affected Tucson owners in the US. The SUV is expected to be introduced in the Indian market sometime by next month and revive Hyundai's presence in the D-segment.
source"cnbc"