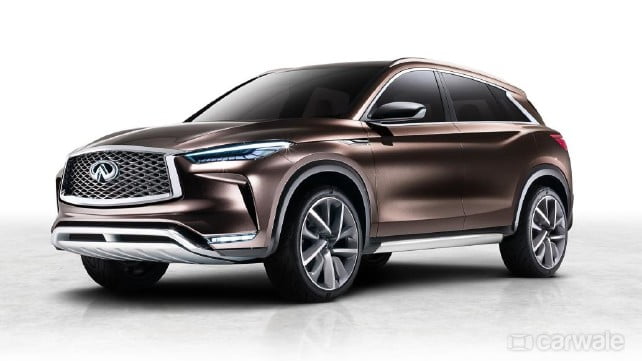 The 2017 Detroit Auto Show will begin in a week's time and is scheduled to host debuts of a lot of new models including one from Infiniti. The Japanese luxury automaker, in fact, will showcase the QX50 concept which will eventually form a new mid-size SUV.
Infiniti says the concept is an evolution of the QX Sport Inspiration and that the design of its conceptual forebear could be adapted for a future production model. The concept features a cab-forward silhouette, taut and muscular lines as highlights.
The brand unveiled the QX Sport Inspiration at the 2016 Beijing Auto Show as a showcase for the future design template of QX models. The new QX50 Concept evolves this concept further and shows how Infiniti could develop its future presence in the mid-size SUV space which is currently the fastest-growing segment globally.
The concept also previews a few autonomous drive support technologies. The tech will act as a co-pilot for the driver and delegate more arduous driving tasks such as navigating stop-start traffic on the highway or keeping track of surrounding vehicles.
The QX50 Concept's autonomous drive support systems preview the first production-ready incarnation of a technology package that will be developed further in future Infiniti production models.
source"cnbc"