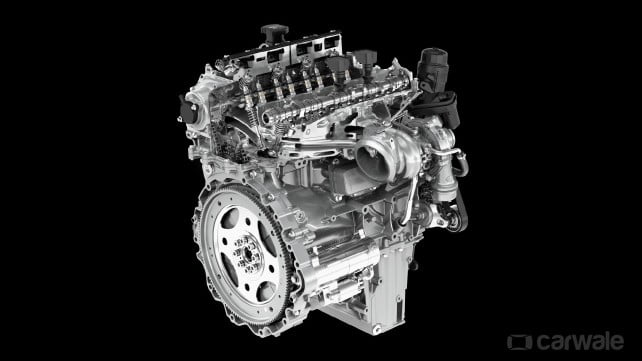 Jaguar Land Rover has just announced that they will expand their powertrain family, unveiling new tech for both current and future vehicles. The brand, in fact, has unveiled new Ingenium petrol engines and announced the development of a new gearbox called Transcend.
At the heart of the brand's low-emissions strategy, the new four-cylinder Ingenium petrol engine is now in production at Jaguar Land Rover's engine manufacturing centre. Designed and manufactured in the UK, these are the most advanced engines the company has ever developed. They will deliver up to 25 per cent more power than the engines they replace and offer fuel consumption reductions of up to 15 per cent.
Featuring several advancements like integrated exhaust manifold and a twin-scroll turbocharger with ceramic ball bearings, the new engine range will be offered on Jaguar Land Rover models starting next year. Power outputs will range between 197bhp and 296bhp for versions using a twin scroll turbo set up.
As for the new gearbox called Transcend, it's a compact eight-speed transmission with an ultra-wide ratio spread of 20, more than double that of conventional eight-speed automatics. Weighing around 20kg less than existing eight-speed units, Transcend could be used in longitudinal rear-wheel drive and all-wheel drive vehicles.
source"cnbc"