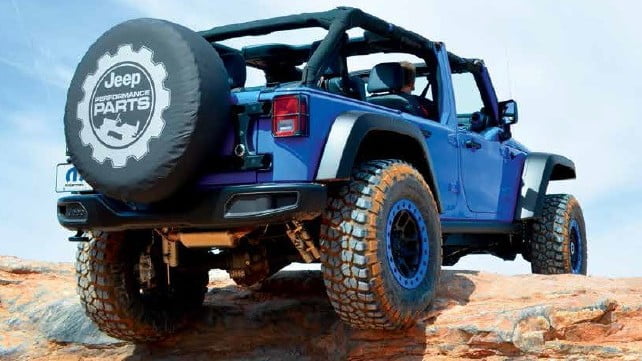 Back in the 1930s, MOPAR started as the official spare parts brand for the Chrysler group of cars. Over the years, especially with the factory involvement into NASCAR and other racing events, MOPAR evolved in to an official performance parts provider for the Chrysler LLC and its brands like Dodge, Ram, Plymouth et al. Fiat-Chrysler is now planning to bring MOPAR to India with an eye on the success of the Jeep.
After Jeep was brought under the Chrysler fold in 1987, MOPAR has been successful in designing and providing upgrades, spares and utilities for the utility vehicles that would help them boost their performance and off-road ability. Now that the Wrangler is in India, serious off-roaders might want to jack up their Jeep for their off-the-road endeavours.
Also, with the Compass coming in second half of the year, Jeep aims to get into the volumes business. The MOPAR stores would then be able to offer official customising options to Jeep buyers trying to make their SUVs unique with the multitude of options available. With off-roading catching up as a lifestyle sport, it does draw big spend and the FCA would want to be a part of it. A quick chat with Kevin Flynn, President FCA India and team at the Camp jeep in Mumbai also revealed that with MOPAR, Jeep might also look forward into spicing up things at the toughest off-road event in the country – the Rainforest Challenge.
source"cnbc"