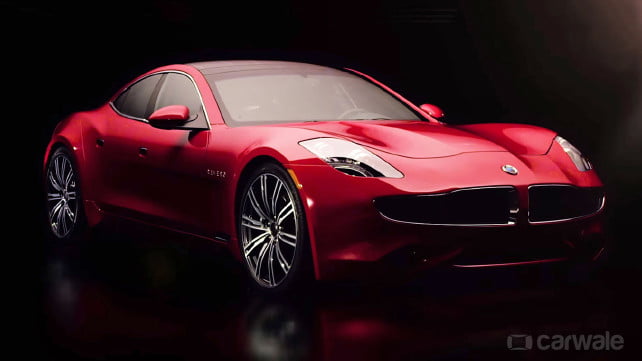 You might not have heard about the Fisker Karma, one of the early entrants into the league of hybrid supercars. After going bankrupt in 2012, the company is back as Karma with help of Chinese investor Wanxiang group and has revealed the Karma Revero.
The Karma Revero is essentially the Fisker Karma but much advanced. Exclusive to the Karma was the solar panelled sunroof that generated electricity to charge the batteries. The car maker now claims that the new solar panelled roof will generate enough electricity to power the plug-in hybrid supercar. Talking about their new infotainment system, Karma said that they have departed from the norm of standard systems and built something simple and intuitive.
While the tech-specs and details of the car have been withheld till the launch on September 8 when existing owners of the Fiskers will have the pre-booking window open. As for the powertrain, it will certainly run the pair of electric motors rated at least at 161bhp. The Ecotec 2.0-litre 260bhp turbocharged petrol engine might be tweaked for better output or lower consumption..
source"gsmarena"