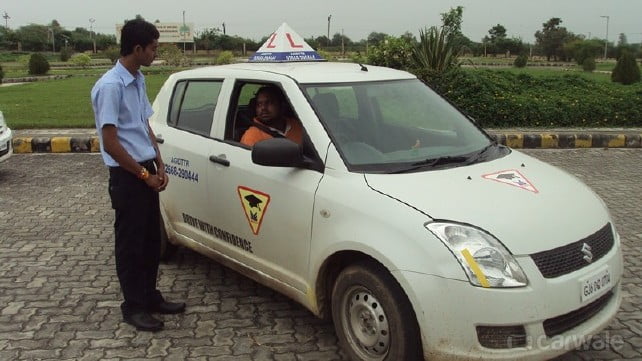 Maruti Suzuki India and the government of Gujarat state together took an initiative called 'All Gujarat Institute of Driving, Technical Training and Research (AGIDTTR)'. The objective of this public-private-partnership was to provide lucrative employment opportunities to the tribal youth through comprehensive driver training program. And now this initiative has achieved a milestone of training 10,000 tribal youths in professional driving.
Set up in 2009, under the Gujarat Government's Vanbandhu Welfare Scheme, the AGIDTTR is coaching the tribal students in a 45-day residential training program, imparting the students with driving skills as well as soft skills such as basic English-speaking, table manners, workplace etiquette, yoga, crafts, map reading and entrepreneurship. The institute is spread over 20 acres and comprises of a driving track, classrooms along with four driving simulators and 18 vehicles for the training purposes.
Maruti Suzuki has also introduced a new course in the program for Light Commercial Vehicles (LCV) which will be carried out on the recently launched Super Carry. At present, the driving training is offered for light motor vehicles, heavy motor vehicles, HMV trucks and forklifts.
The programme has provided placement opportunities to 73 per cent of the students, with employers including large scale companies from pharmaceuticals, food & beverage, auto manufacturers and telecom industries.
R S Kalsi, executive director of marketing and sales, Maruti Suzuki India, commenting on this milestone said, "Our objective is to make the students employment-ready through driving training and soft skills and help them get suitable employment. These youth have shown tremendous enthusiasm in improving their quality of life. With support from the state government, the institute has witnessed an increase in enrollment as compared to same time last year. We are optimistic on sustaining the momentum and providing the youth with opportunities through more such establishments."
Tags: Maruti Suzuki,AGIDTTR,Maruti Suzuki Super Carry
Maruti Suzuki Ritz production expected to end soon
Things You Shouldn't Miss
New Suzuki Wagon R for Japan leaked, might be India-bound

1

4 new car launches in December 2016 in India

2

Maruti Suzuki Ritz production expected to end soon

3

Maruti Suzuki launches 'Wagon R Felicity' limited edition

4

Volkswagen Polo and Vento will now get ABS as standard

5
Popular Videos
Maruti Suzuki Vitara Brezza Roadtest Review
Maruti Suzuki have made their entry into the co…
Maruti Suzuki Vitara Brezza – XA Alpha
source"cnbc"