The Xiaomi Mi 6 has been frequenting the rumor mill for quite a few months now. Frankly, the immense fan interest has made it exceedingly hard to sort through all the alleged info on the device. Thus, you should take this new scoop, courtesy of a source on Weibo with the usual pinch of salt.
The poster claims that the Mi 6 will come in two distinct variants – one with 4GB of RAM, 32GB of storage and a FullHD panel, while the other will ramp storage up to 64GB and offer a QHD display. Different storage options sound perfectly reasonable and were observed on the Mi 5 as well, however, having different panel resolution versions under the same phone moniker is a bit more uncommon, although definitely not unheard of.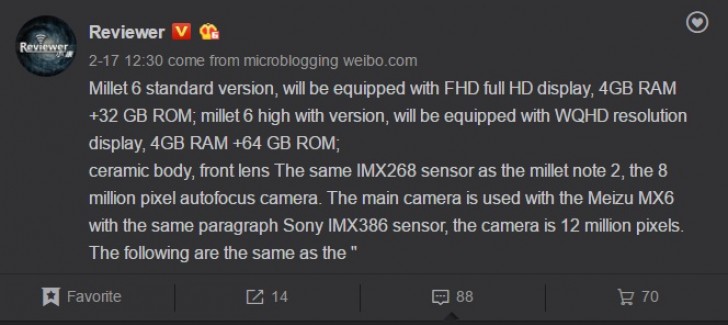 Going back to the Mi 5 analogy, Xiaomi might very well opt for a "Standard", "Prime edition", "Pro edition" tier system yet again. Only this time, resolution would change, instead of RAM. Speaking of memory, 4GB seems like a good prediction. The highly anticipated Samsung Galaxy S8 is said to rely on the same amount, paired with Qualcomm's latest Snapdragon 835 chip, which the Mi 6 is believed to use as well.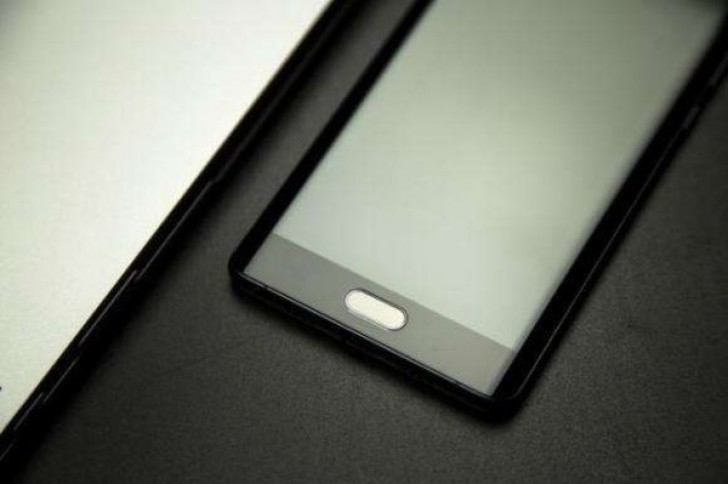 While on the subject, another recent rumor hinted an a cheaper MediaTek Helio X30 version of the handset, as well. This could potentially put even more variety in the phone's tier lineup.
Circling back to today's leak, it also gives out some specifics on the Mi 6 camera setup. The flagship is said to use a Sony IMX386 sensor for its main 12MP shooter and borrow the Sony IMX268 8MP selfies setup from the Mi Note 2.
Speaking on which, the only real glimpse we currently have of the Mi 6 does portray it as a smaller Mi Note 2 in terms of design and general aesthetic. Frankly, the Mi 6 is still shrouded in a lot of mystery. So far, sources haven't even been able to get its launch date right. As the story goes, it was originally planned for a February 6 unveiling, but was then postponed for April, to wait out Samsung's alleged monopoly on Snapdragon 835 supplies.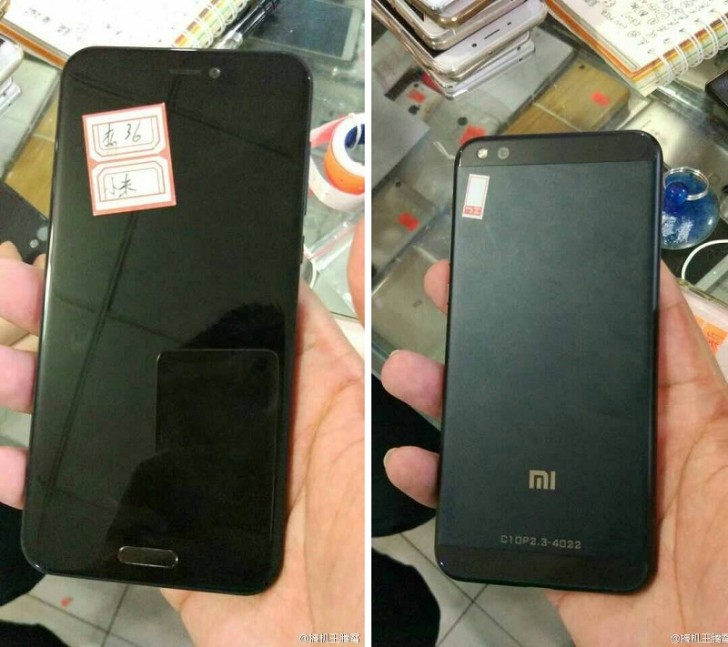 We guess, we just have to wait for Xiaomi to weigh in on the matter with some Mi 6 detail at some point. The Chinese OEM won't be attending MWC and also appears to be keeping busy with redmi designs and a new Mi Mix, so the wait is on.
Source | Via