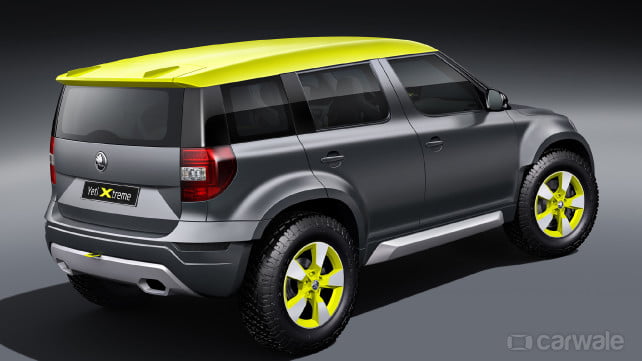 The new Kodiaq SUV from Skoda made a lot of headlines owing to its bold and radical styling and also for the fact that it marks a new design trend for Skoda. With the Kodiaq spearheading the new family design, it's expected that the trend also filters down to the other models.
According to reports the upcoming Yeti will be the first to inherit the design language. Now the Yeti has been around for a while and its design has remained by and large the same, save for a minor update that it received a couple of years back. Now the all-new Yeti is expected sometime in 2018 and according to Skoda's design team, the Yeti's trademark boxy demeanor will be carried over albeit with modern bits borrowed from the new Kodiaq. Expect the headlights, grille and tail-light to be inspired the most, with the rest designed from scratch.
The Yeti even though it boasted extremely practical interiors along with some really capable powertrains, didn't exactly do well owing to its oddball styling which really did not strike a chord with the Indian car market. Considering the fact that India is a major SUV oriented market, it is a must for manufacturers that their SUV's do well. Hopefully with the new design, the Yeti will be better appreciated this time around.
source"gsmarena"