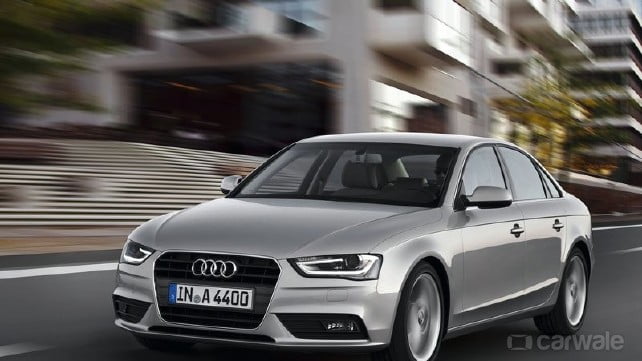 Generally, the Festive season is not the perfect time to go out and buy a car as the demand is high and the dealers not budging from their magic figures. But if you wanted an Audi, this is the time you would want to visit a dealership. The older generation Audi A4 is being offered at almost the ex-showroom price and if you can haggle further, you may go even below that.
The new Audi A4 comes only with the 150bhp petrol engine with dealers expecting the diesel to be launched only by next year. The new Audi A4 is slightly bigger in size, has more cabin space due to the new platform and comes with a much stronger feature list. Also, the new petrol has a waiting period ranging between three to four weeks depending upon the choice of colour and location of dealership.
Most of the dealers have the older generation cars in stock and it seems that Audi is helping them clear the stocks before the launch of the new diesel by offering discounts. With the discounts starting off at near about Rs 10 lakh, it feels like a flat 20 per cent off online sale with the bargain of owning a generation old car. The availability of colours depends upon the dealer's stock but on inquiry they said that any particular colour could be arranged within a week at the earliest.
Discounts are also being offered on other Audi sedans like the A3 and A6 and SUVs like Q3 and Q5. So, if you were planning on an Audi, now is the time to cash in on the festive discounts
source"cnbc"