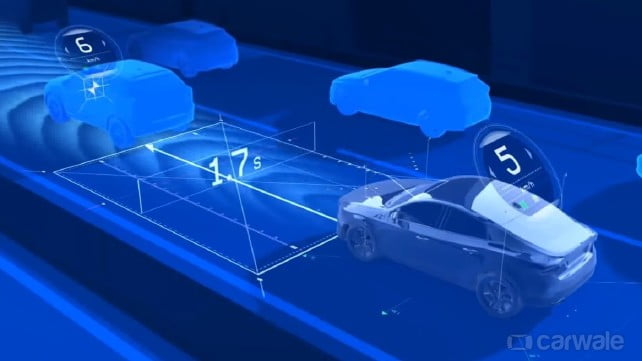 The best part about 2016 is it undoubtedly being the year where car makers have taken zero emissions and electric propulsion seriously. Meanwhile, a lot of other developments have surfaced, and we've handpicked a few path breaking technologies that have made a 'difference' to the industry and deserve your undivided attention.
One thing's for sure, our cars are definitely getting radical…
Semi-Autonomous Driving
Vehicles have begun to get smarter, much like they came off the Knight Rider television series of the '80s. Okay I may be exaggerating a bit. Nevertheless, examples from the Volvo fleet of cars have a 'Pilot Assist' function that can accelerate, brake and steer while keeping a set distance from the car in front, and in the lane, for speeds up to 130kmph. Even Tesla's Autopilot on the Model S and X allows for precision manoeuvres in highway traffic. All this is possible thanks to a camera, a radar on the bumper, and 12 ultrasonic sensors around the car.
10-speed transmission
Thanks to the onslaught of digital technology, the number of gears in a transmission have begun to pile-up. Case-in-point; Ford has teamed up with GM to build a digitally controlled 10-speed (RWD) and nine-speed (FWD) 'box that affectively maximizes the ratios for optimum performance or fuel efficiency. Ford's F-150 Raptor (off-roader) and the Chevrolet Camaro ZL1 (track oriented) are the first cars to get these units. To give you an idea, the Camaro ZL1's transmission shifts gears quicker than the Porsche's PDK dual-clutch transmission by at least 26 per cent!
Electric Vehicles with a difference
Let's face it, we've been hearing a lot about EVs this year. As much as Tesla takes a chunk of the limelight, Chevy's little Bolt EV makes a strong case for itself by dishing out an impressive 383km range while also being more affordable to buy. To put things in perspective, affordable electric vehicles have struggled to break the 320km barrier and it all boils down to the battery. The Bolt's 288-cell 60kWh lithium-ion battery is extremely high on nickel and is the catalyst behind the extended range. Ops, did I forget to mention the generous use of aluminium in the doors, boot lid, bonnet and suspension?
Cam-less engine
In what can be described as a breath of fresh air for the internal combustion engine, Swedish supercar maker Koenigsegg decided to ditch the camshaft! The brand introduced the world's first cam-less engine, with what they call 'FreeValve' on a Chinese Qoros concept car. FreeValve uses electro-hydraulic pneumatic actuators, instead of a camshaft, that latch on to the intake and exhaust valves which controls combustion within each cylinder. The result? Much more power without the use of a turbo, plus better fuel efficiency from an otherwise ordinary engine.
Mirrorless cars
In what came as a pleasant surprise, Japan legalised the use of cameras in place of rear-view mirrors a few months ago. With the UN clearing this tech, car makers can resort to cameras if they meet certain specifications. This has been on car designer's wish list for some time now, as it adds considerably to the aerodynamics and style quotient. On the other hand, it improves safety significantly as cameras have the ability to capture a wider angle of view while also highlighting blind spots. Despite cost being a challenge initially, expect the benefits to outweigh it by a sizeable margin.
Tags:
Path breaking tech of 2016,important technologies
source"cnbc"