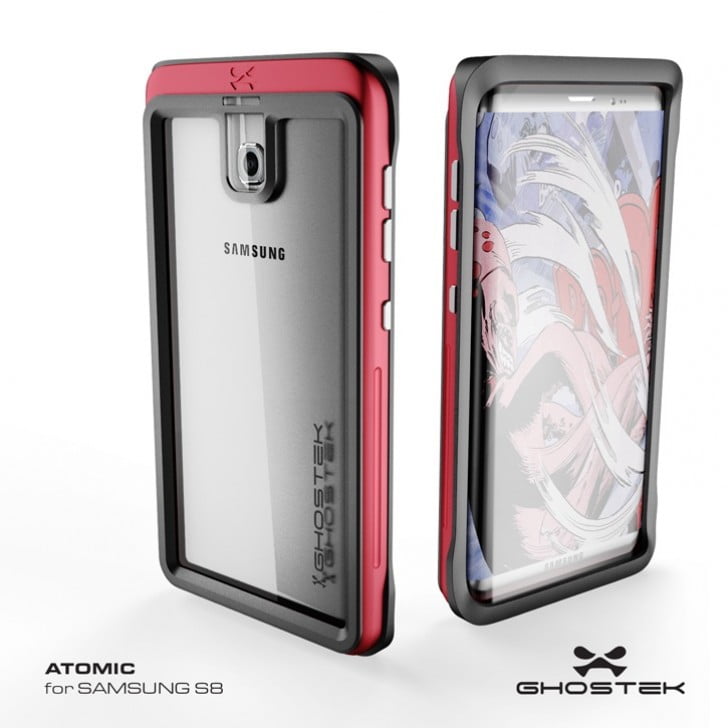 MWC 2017 is just around the corner and so is the official Samsung Galaxy S8 announcement. But until then we are bound to be buried in an avalanche of rumors and leaks.
Ghostek released images of its Atomic shock resistant case for the Samsung Galaxy S8 and renders of the device. While case makers have no info on the actual materials and design they have to get dimensions and controls layout to develop their accessories.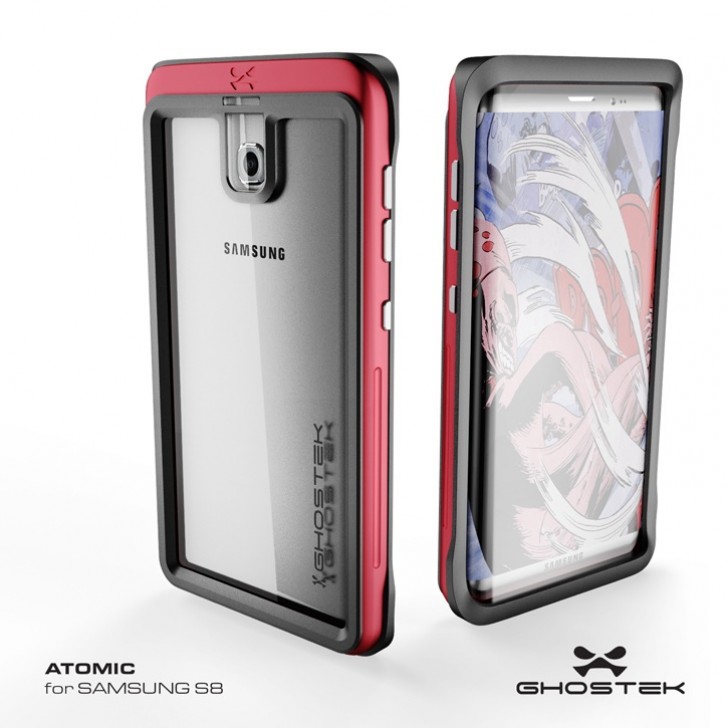 The images show us a Galaxy S8 with curved display with a fairly large gap for the camera module on the back. The render only shows one camera but the size of the window can easily accommodate a dual camera setup.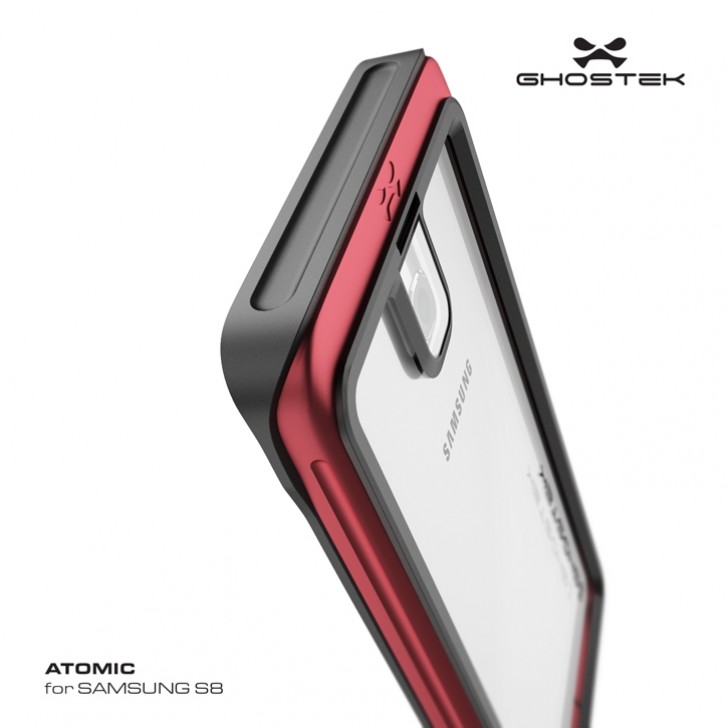 The front also is intriguing – there are no actual physical buttons below the screen. This means the fingerprint sensor will be beneath the display which has to be OLED, otherwise there would not be a fingerprint sensor at all.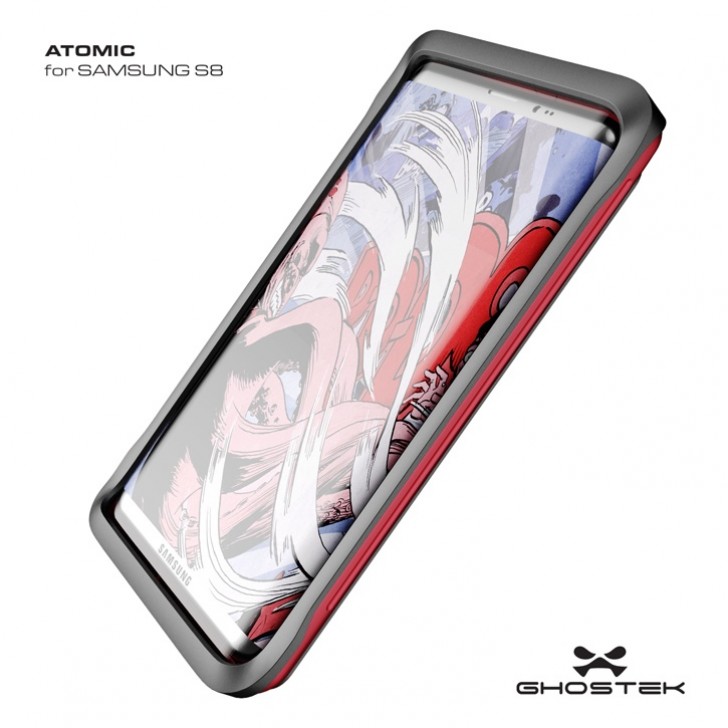 And something else – the power button is positioned on the left side, below the volume keys.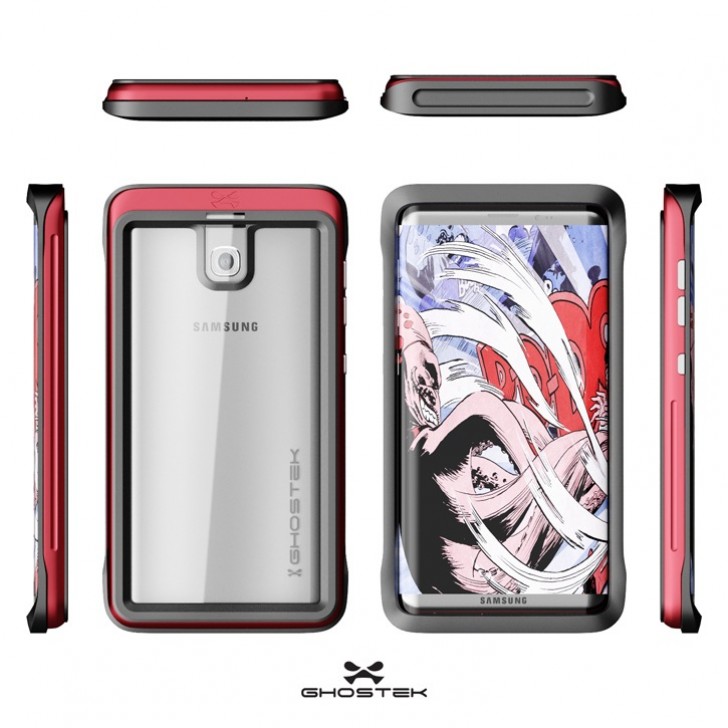 source"cnbc"