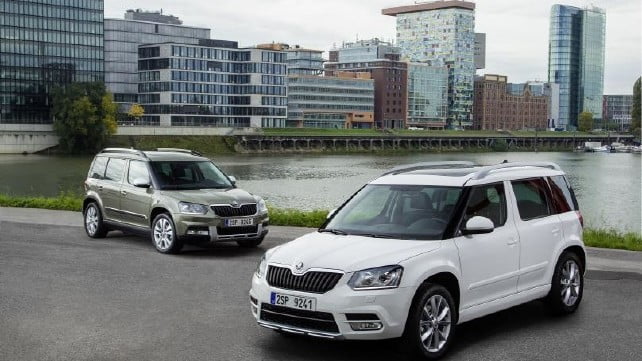 The Skoda Yeti may not be a hot seller here in the Indian market; however, it's a completely different story in mainland Europe. The crossover model is selling in big numbers in European markets, so much so that Skoda has had to expand the production capacity.
In all, Skoda has delivered more than 580,000 units of the Yeti worldwide. In the UK alone, the brand has sold 60,000 units since its launch in 2010. In 2015, the crossover had its best-ever year, with 13,306 examples being sold.
The Yeti is currently produced at four plants. In addition to Kvasiny in Skoda's home country the Czech Republic, the model is manufactured in Ukraine, Russia, Kazakhstan and China. In order to meet the high demand in Europe, Skoda has said it is utilising the additional production capacities at the Russia plant.
The Yeti has been produced in Russia since 2012 alongside the Octavia. Production in the country is carried out in partnership with the Volkswagen Group Russia and the Russian automobile manufacturer GAZ Group.
source"cnbc"