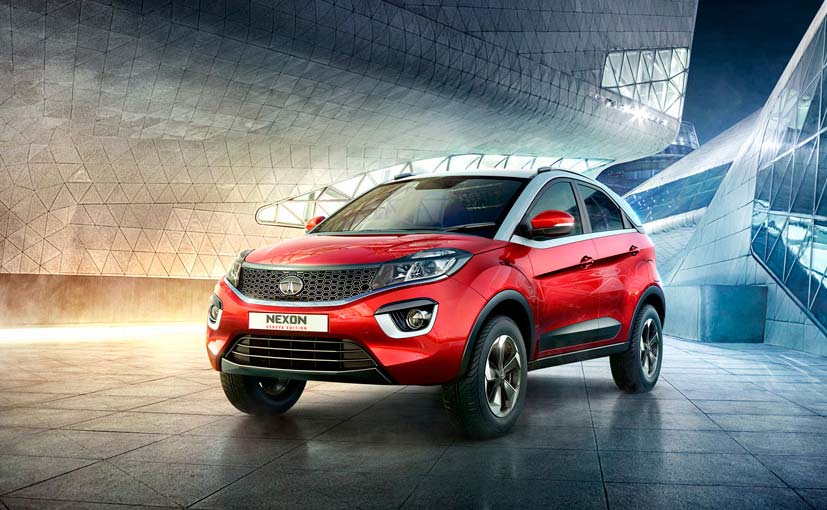 Homegrown auto major Tata Motors said it will invest ₹ 4,000 crore in the current fiscal to bring new passenger and commercial vehicles to the market as part of its turnaround strategy. The company also expects to save over ₹ 1,500 crore and add to the bottom line in its domestic business through various cost optimization exercises and hopes return to the black in 2017-18. Besides, it is looking at "temporary hibernation" of some of its production lines across different plants in order to optimize manufacturing.
In line with its new approach, the company also unveiled its new brand promise with tagline 'Connecting Aspirations'. Tata Motors Managing Director Guenter Butschek said the company has embarked on a turnaround programme with the next 6-9 months being critical as against an earlier planned business transition, to be achieved on the next 2-3 years. The domestic commercial vehicles business is the backbone of Tata Motors and the focus of the turnaround is on getting higher market share of 5 per cent in this segment and launching new products faster in the market, he told reporters here.
"For the CV segment we have earmarked Rs 1,500 crore for FY18," Butschek said, adding that 10 new products have been lined up. Out of these six will be in medium and heavy CV segments, while four products are in intermediate CV category, he said.
When asked about passenger vehicles, he said the investment would be of Rs 2,500 crore but did not share product launch details. Tata Motors will launch compact SUV Nexon next month. By 2019 it plans to launch the first product from its AMP platform which can have four body types, he said.
Commenting on the company's ongoing turnaround programme, Butschek said the company has suffered last fiscal due to a combination — of market volatility and its inability to respond quickly to the changing environment.
Butschek said Tata Motors has undertaken a lot of initiatives to improve operation, which could potentially help it save Rs 1,500 cr and add to the bottomline. With focus on turning around the domestic business, he said the company's management is reviewing business every month with new chairman N Chandrasekaran, while a similar exercise is done with board every six weeks.
On a standalone basis, Tata Motors posted loss of Rs 467.05 crore for the June quarter of 2017-18 fiscal. It had registered a profit of Rs 25.75 crore in the same period of 2016-17.
As part of the overall plan, he said Tata Motors is looking at manufacturing footprint optimization. In some of the plants, he said in the commercial vehicles segment there was only about 40 per cent capacity utilization while in passenger vehicles segment it was as low as 10 per cent in Sanand at one point of time.
"We need to take a look at how best to utilize our plants," he said adding a strategy is being worked out so that going forward "some lines may go in for temporary hibernation" and become functional when the demand is back.
He said the details were still being worked out as to which lines in what plants could possibly go for such measures. Tata Motors has plants in places including Pune, Jamshedpur, Lucknow and Pantnagar.
When asked by when Tata Motors expects the domestic operations to be back in the black, he said "hopefully this fiscal". Butschek also said the company's plans to come up with sports car RACEMO has been temporarily put on hold with the focus on commercial vehicles to lead the overall turnaround taking priority.
"As part of internal agenda for crafting the turnaround we also very carefully looked around in our capital expenditures, we had to re-prioritise some of the projects in the initial list," he said.
[source=auto.ndtv]