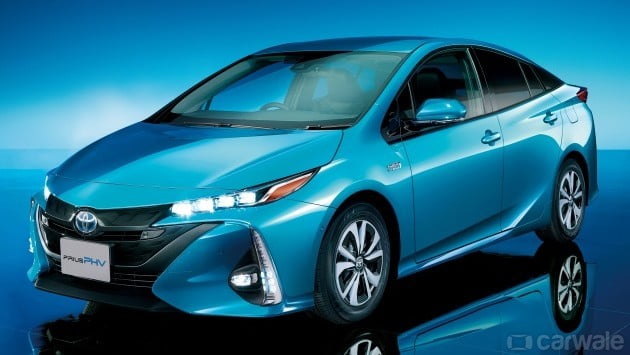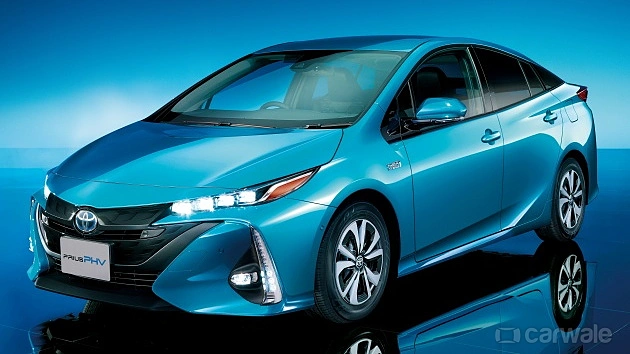 We may have just got the next generation Prius in India, but Japan seems to be quite a few steps ahead as Toyota has now launched a redesigned version of the Prius PHV (plug-in Hybrid Vehicle) for its home market. The car went on sale from February 15 and will slot in alongside the standard Prius Hybrid that was launched in 2016.
The design of the PHV Prius is quite similar to that of the standard car but with a slightly different face, LED headlamps and a different coloured grille to differentiate it from the latter. Oh, and of course, there are the PHV badges at the rear to give you the extra bragging rights. The cabin is standard Prius fare, save for a large screen in the middle which has eliminated most of the buttons on the dashboard.
The Prius PHV is powered by the same 1.8-litre four-cylinder petrol engine which has been mated to the same electric motor but with a larger battery pack to give it a pure electric range of 62km. Power gets transmitted to the front wheels via a CVT.
The Prius was the first hybrid vehicle and introduced to the world in 1995 with production and sales beginning in 1997. We in are a long way off from PHEVs and that means such cars are still a long way off. However, we can be hopeful that with changing mindsets the process will get sped up by a few years
source"cnbc"