Donald Trump tweeted—then deleted—an image Saturday morning that accused Hillary Clinton of being the "most corrupt candidate ever" by showing her face over a pile of money and next to the Star of David.
The presumptive Republican presidential nominee wrote "Crooked Hillary—Makes History!" above the image.
View image on Twitter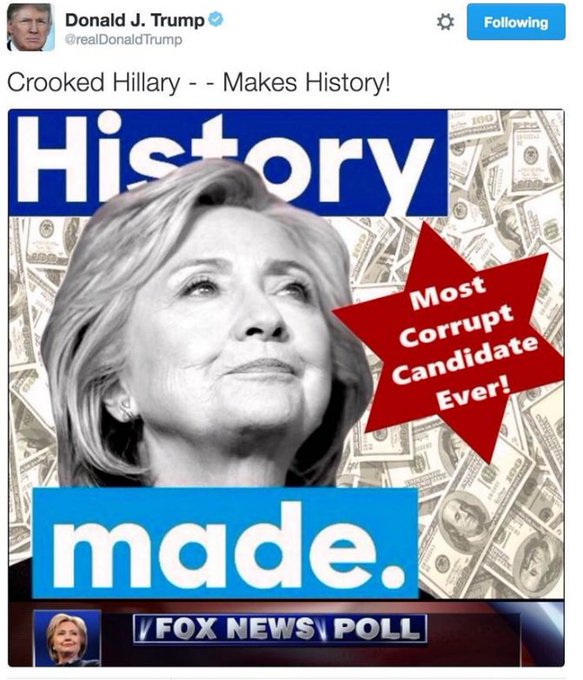 NBC Nightly News

✔@NBCNightlyNews

.@realDonaldTrump deletes tweet w/Star of David calling clinton 'Most Corrupt Candidate Ever!'

179179 Retweets

140140 likes
Beneath the image were part of the results from a Fox News poll on June 29 that reported 58 percent of respondents described Clinton as corrupt.
The image immediately ignited a firestorm of angry responses.
View image on Twitter
Stirling McLaughlin

@stirling79

Note that Trump is using a Star of David to brand Clinton as corrupt. That's not a dog whistle. That's a megaphone.
View image on Twitter
Parker Molloy

✔@ParkerMolloy

"Hey, how can we reduce these comparisons to Nazis?"
"Literally label Clinton with a 6-pointed star?"
"works for me"

680680 Retweets

1,0221,022 likes
Matthew Gertz

@MattGertz

Really excited for Trump to try to deflate the Star of David tweet by asking "Where's my Jew" at his next rally #pivot

354354 Retweets

502502 likes
More from BuzzFeed News:
A first look at Apple's big iMessage update
Apple denies report that it will end iTunes music downloads within next few years
We owe most of our greatest tech to the government, here's what it should do next
A short time later, Trump resent the tweet with the Star of David modified to a circle.
View image on Twitter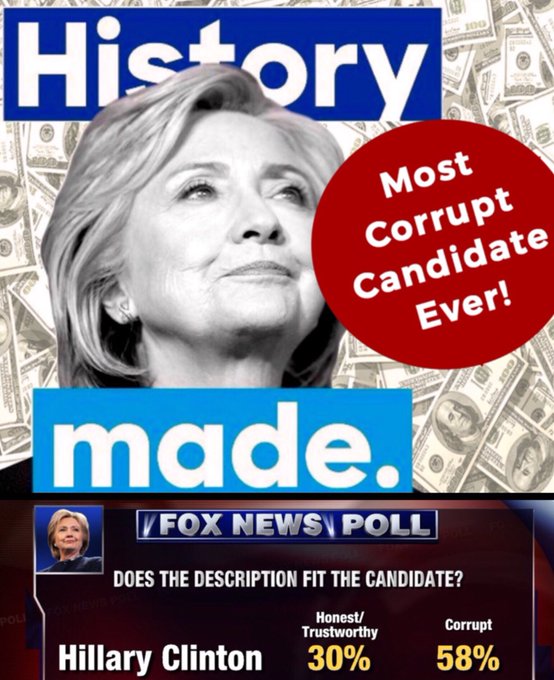 Donald J. Trump

✔@realDonaldTrump

Crooked Hillary — Makes History! #ImWithYou #AmericaFirst

11,14411,144 Retweets

25,01325,013 likes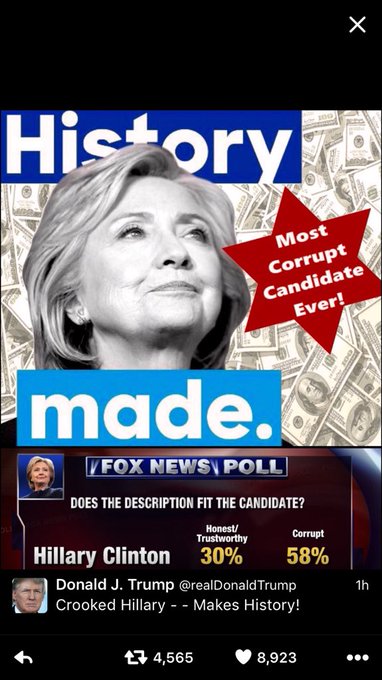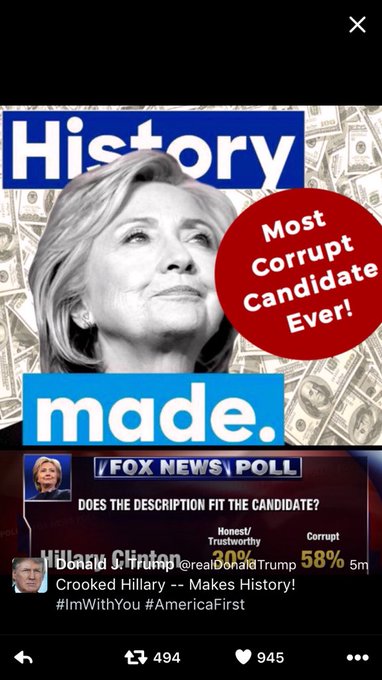 Michael Skolnik

✔@MichaelSkolnik

Classic @realDonaldTrump. First appease anti-Semitic white supremacists, then pretend it never happened #StarOfDavid