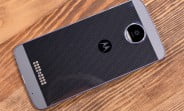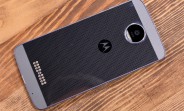 So far the Moto Z and Moto Z Force have both been exclusive to Verizon in the US, but back when they were first announced we were promised an unlocked version of the former would hit the States at some point. And now we know when to expect that.
It turns out that both the Moto Z and the just-announced Moto Z Play will be available in unlocked form in the US in October. Pre-orders for this version of the Moto Z will start on September 15.
The unlocked Moto Z will be sold directly by Motorola for $699.99 and it will not work with CDMA carriers such as Verizon and Sprint. The unlocked Moto Z Play will go for $449.99. In both cases, the prices are higher than what Verizon is charging – $624 for the Z and $408 for the Z Play. But apparently that's the price you need to pay if you want a Z-series device and can't stand the carrier nicknamed Big Red.
source"gsmarena"