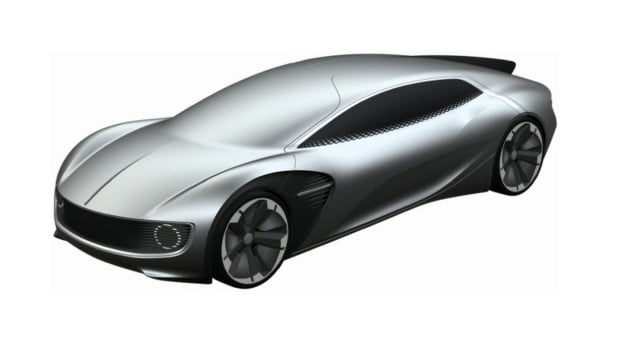 The patented images of Volkswagen's new EV has been published on the World Intellectual Property Organisation (WIPO) website. The new EV is a part of the manufacturer's potential future electric line-up.
The car in the patented images bears an uncanny resemblance to the 2010 Audi A9 Concept. The low-slung sports coupe is indeed futuristic, with no differentiating windscreen, apparent gullwing doors and a very unusual rear fin, which runs down from the centre at the back. The wheel arches are unconventional, so are the front and rear bumpers. The aerodynamic profile of the vehicle indicates the car will have a low drag coefficient. With the electric nature of the car, we could expect autonomous driving technology to accompany the cars to come.
Along with the sports coupe, the mini-bus images also surfaced, which could direct to the earlier Volkswagen concept, the Budd-e. With an outrageous shape and a vague detailing on the images, the mini bus could just be another concept of the EV line-up.
No technical details whatsoever are available yet, but we are aware that all of the electric models from the manufacturer will be built around Volkswagen's very own shareable modular electric platform, called MEB. Enabling the manufacturer to share major components of the vehicles, including motors, axles and suspension.
Volkswagen intends to grow its EV range by bringing out an SUV, MPV, luxury saloon and sports car. The German automaker is planning to introduce 30 or more electric vehicles by 2025 to bury their emissions scandal.
source"cnbc"