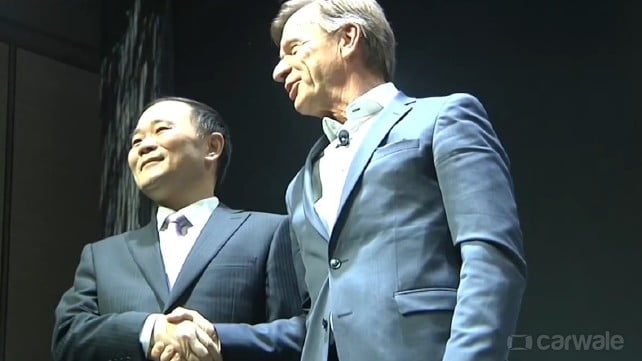 Volvo has announced cooperation with its Chinese parent Zhejiang Geely Holding Group in a tie-up that will see the two firms manufacturing compact cars for both domestic and export markets at a joint assembly plant in Taizhou, China.
This plant is currently operated by Volvo and will soon ramp up production in this quarter for what will be a compact car that's based on the Compact Modular Architecture (CMA) platform which the two companies have jointly developed in Sweden.
Volvo is trying to create "synergies and economies of scale, by sharing development-intensive components: engines, transmissions, suspension parts, brakes, and manufacturing facilities. The effort won't dilute or jeopardize the identities of the two car brands," Volvo's global chief executive Hakan Samuelsson said.
As of now both companies are doing well and have posted profits that have jumped up considerably over the last year. Armed with a compact car, this tie-up expects to make maximum from the group expertise, but it looks like only time will tell how this turns out.
source"cnbc"