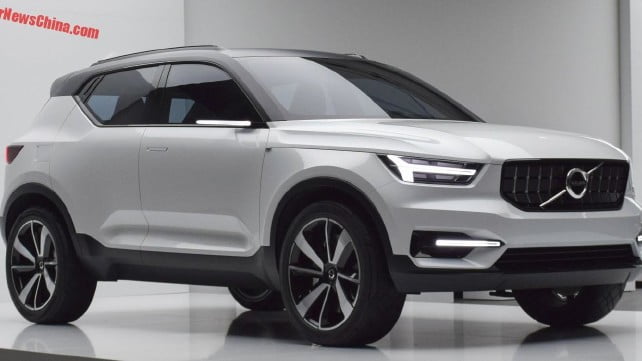 The XC range from Volvo will get a new addition in the form of the XC40 which will now bow in officially at the 2017 Shanghai Auto Show. This will be the new entry-level vehicle from the Chinese owned Swedish automaker and be underpinned by a new compact modular architecture designed for smaller vehicles.
The car was previewed in the form of the Volvo 40.1 concept car that was showcased in 2016 and now this vehicle that will be unveiled is expected to be the production model. It will primarily be a front-wheel drive model with the option of AWD on specific variants and be offered with both petrol and diesel engines. It will give Volvo entry into the segment populated by the likes of the Mercedes-Benz GLA, BMW X2 and the Audi Q2. Further, the car will also make the Volvo models appealing to a new set of buyers.
The XC40 will slot into a similar spot as the V40 Cross Country and this is expected to result in some level of cannibalisation of sales. However, there is also the possibility that Volvo might discontinue the V40 range altogether in favour of these models. It will be joined by the production version of the 40.2 concept which is expected to be called S40. Both these cars will come to India as Mercedes-Benz has tasted great success with the GLA and CLA sedans indicating the potential for sales.
Source
 source"cnbc"