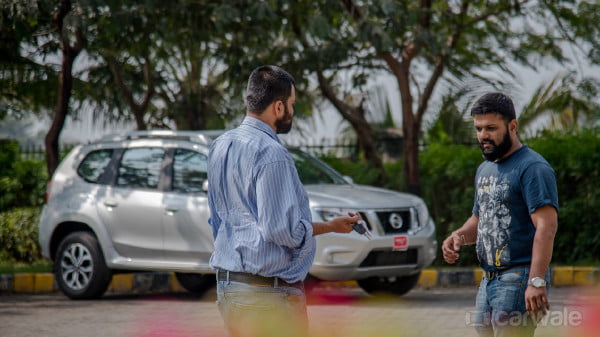 What is a warranty?
India is on the cusp of car purchasing freedom. Personal transport has become the norm these days and with so many models on offer, there is something for everyone these days. So the dream is now possible for everyone and even more so thanks to a variety of financing options now available. But what happens once you buy the car and have to hear important phrases like maintenance and running costs? Cue in vehicle warranties.
These are offered by manufacturers and are bumper-to-bumper covering a variety of services like part replacement due to wear and tear or failure and nowadays even things like paint protection. The list is quite detailed, varies from manufacturer and would require personal perusal before signing.  The period for these is usually a combination of months and kilometres driven and the standard practice that we have seen is to offer them for 2 years/40,000km or 3 years/1, 00, 000kms. This is most common among budget manufacturers like Maruti Suzuki, Hyundai, Chevrolet, Ford, Tata and Mahindra.
These warranties are a part of the purchase price of the car and can be used anywhere across the country at authorised dealerships. Now this is all well and good, but given that buying cars is still a large task, we have tendency to keep the vehicle for at least five to seven years before changing models or going in for an upgrade. In the past, this meant a giant void was created once the manufacturer specified warranty ran out. This meant that the cost of maintaining the car went up significantly or that the owner was left at the mercy of unauthorised garages if they wanted to continue running the car without putting too much pressure on their pockets. So what was the solution then? Extended warranties!
What is an extended warranty?
Taking forward the basic principle of the warranty that came with the car, manufacturers now offer an extension to this. It can be purchased at the time of buying the car or even at later date to, in the most basic of terms, extended the period of the service offered.
The terms and conditions of the extended warranty are usually the same as the regular warranty (that was offered when the car was new). It works on the same years/distance covered policy and varies from manufacturer to manufacturer as well from model to model in their range.
The standard policy is to offer the user a chance to buy an extended warranty for a fourth as well as fifth year with packages to suit the running of the vehicle. However, some manufacturers like Toyota now even offer a 7 year/1.4 lakh warranties on their range.  For the Japanese manufacturer, this should come as no surprise as many a time we have encountered Innovas that have run past the digits in their ex-showroom price in terms of distance covered and still running like new.
Why should I buy one?
Quite simply put, to give you an ownership experience that is hassle free. As a general tendency, we tend to start worrying about something if we know that there is scope for it to go wrong and an extended warranty takes this out of the equation with regard to car running and maintenance.
Who is offering what?
We start with market leader Maruti Suzuki who offers a 2 year/40,000km package but this can be extended to a 3 year/60,000km as well as 3rd year-4th years/80,000km. Hyundai on the other hand offers a 2-4 year unlimited warranty on all models except the Elantra and the Sonata both of which get 4 years/1, 00,000km. Skoda on the other hand offers a 4 years/100,000km package and is applicable to cars bought after September 1, 2016. Chevrolet, in addition to the factory packages, too offers extended warranties for the 4th and 5th year or 50,000kms.
In the SUV segment, Mahindra offers its own form of extended warranty called shield which is currently applicable on the Xylo, Scorpio, Quanto, e20, TUV300 Rexton and the XUV500. A 3 year/1 lakh km warranty is standard but this can be extended to five years on specified models.  Ford offers an extended package for the Figo, EcoSport as well as the Endeavour. The former two can be had with a maximum of 5/1, 00,000km while the Endeavour only gets the option of 3 years/1, 00,000km.
source"cnbc"