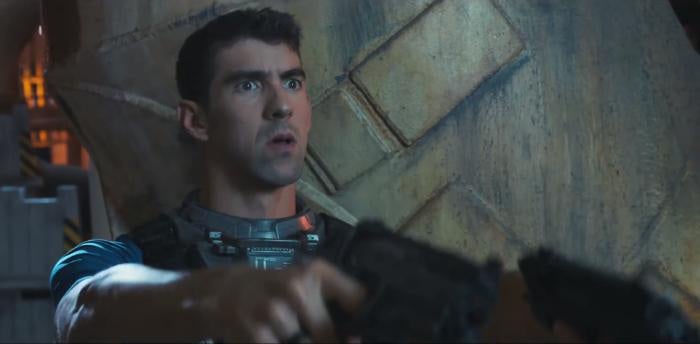 It's Halloweekend. Don't do anything (too) stupid. Maybe just stay inside and play a horror game.

This week's spookiest gaming news: Battlefield 1's zeppelins are like a Hindenburg ballet, meteors ruin your day in Cities: Skylines, Evolve ends development…again, and somehow Michael Phelps ended up in a Call of Duty commercial. This is gaming news for October 24 through 28.
And Nero fiddled
It's safe to say disasters were one of the most conspicuous absences from the original Cities: Skylines, so I'm excited for the upcoming Natural Disasters expansion if only so I can—after saving, of course—pepper my poor populace with meteors and then put out the fire with a tsunami. Here's some footage:
Doom (4) Doom
The Doom (4) Doom mod, which aims to bring all the guns and what-have-you from Doom (2016) back into the original Doom, hits 2.0 this week. Here's a new trailer [Warning: Turn down your speakers] the dev made to mark the occasion:
Fully evolved
Looks like Turtle Rock had just enough time to transition Evolve to free-to-play before 2K cut the cord. This week, the studio announced that all development on Evolve has ceased and that it now falls to 2K to maintain the servers moving forward. From the announcement:
"This is the life of AAA game developers who aren't self-funded and don't own their own IP. We don't get to make the call. We all know that going in but we still sign the dotted line because we love what we do. We are happy to have gotten the opportunity to do something risky, something new and innovative. We created a brand new Sci-Fi world. We got to go to planet Shear and interact with alien flora and fauna. We got to hunt down, trap and kill giant monsters together. We got to BE the monster. What an awesome experience."
Farewell, Evolve. You weren't always great, but at least you were unique and interesting. And best of luck to Turtle Rock with whatever the studio turns to next.
W_A_T_C_H_D_O_G_S_2
"The entire Bay Area is a playpen for counter-culture." I guess the unspoken "If you can afford to actually live here and still have principles" part that should come afterward doesn't make for sexy marketing.
Anyway, here's a Watch_Doggies 2 trailer:
Almost a Witcher
The Gwent beta is now underway, so if you're hankering to get in on some Witcher-y card gaming action and you haven't yet signed up for beta access, you might want to go do that. Invitations will be sent out in waves for the next few months, and you have plenty of time—according to the FAQ, "The Closed Beta is expected to end sometime in the spring of 2017."
They live
Once upon a time live-action trailers were a novelty, something to be regarded with curiosity and (maybe) a bit of humor. But now it seems like every game has one. Don't believe me? Well I've got two for you this week.
First up, Call of Duty: Infinite Warfare and this ridiculous trailer, which features a humorous "Canada Builds Wall" throwaway gag within the first five seconds. Also, Guns N' Roses and uh…Michael Phelps.
Slightly more serious is this Titanfall 2 trailer, which I'd argue is better written than the game itself.
Lead zeppelin
I leave you this week with this beautiful Battlefield 1 bug. See you next Friday.
What the hell is happening in this Battlefield 1 glitch? pic.twitter.com/gePUozGQon

— Machinima (@Machinima) October 27, 2016
YOU MIGHT LIKE
This Game Will Keep You Up All Night!
Stormfall: Age of War
Her Dad Was Shocked After Checking Her Bank Balance
Online Profit Academy
Powerful Photos That Will Change the Way You See the World!
BigLike.com
Make Rs 8200/day – Offer Expiring Soon
CareerTimes
The 15 highest-performing PC components you can buy today
4 mind-mapping tools for better brainstorming
RECOMMENDED FOR YOU
THE 15 MOST EXCITING PC GAMES STILL COMING IN 2016
Read more »
SUBSCRIBE TO THE BEST OF PCWORLD NEWSLETTER
DealPosts
Best Deals of the Week, October 24th – October 28th – Deal Alert

15% off Logitech Harmony Companion Remote for Smart Home and Entertainment…

73% off TechMatte Air Vent Magnetic Universal Car Mount for Smartphones – Deal…

60% off Anker 60W 10-Port USB Charger – Deal Alert

Top Android stories
from our new site, Greenbot
Android device updates: Nvidia Shield Android TV gets audio…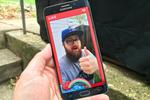 Five to Try: Facebook's Lifestage is for the kids, and Oh……
Allo 2.0 update brings app shortcuts, GIF keyboard support,…
source"cnbc"