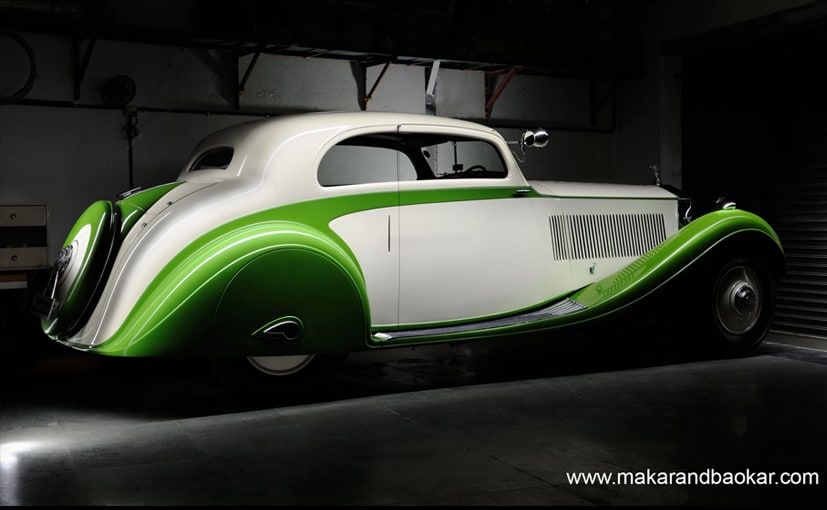 The Pebble Beach Concours d'Elegance is the finest and most exclusive classic car show in the world. Every year, dozens of the world's finest classic cars congregate on the lawns of the Pebble Beach Golf Course in Monterey, California, to try and win the top honours as the world's best classic cars in a series of categories. These categories that include the likes of the usual pre-war and post-war cars along with special categories for marques like Ferrari, Packard, and Duesenberg, etc. will also have an India relevant category next year. The new category, exclusively for 2018 will be called 'Motor Cars of the Raj' and will be for cars that have an Indian connection.
These cars of course will come not only from India but from across the world and could include the likes of cars that are currently in the world famous Peterson Museum, cars from the Mullin collection, etc. The 'Motor Cars of the Raj' category will be headlined by a very special Rolls Royce Phantom II Continental with Gurney Nutting bodywork that was originally built for Royal Family Of Jodhpur and has been under the long term ownership of a vintage and classic car collector in Mumbai. The car, which underwent a very very high quality restoration a few years ago to return it to the original spec as it originally delivered also has the unique distinction of being featured on the official artwork for the 2018 Pebble Beach Concours d'Elegance.
This though isn't the first time an Indian category has been announced at Pebble Beach. In 2012, Pebble Beach had a special category for cars that had connections or that were once owned by the erstwhile Maharajas of India. This included cars from Rajasthan, Delhi and Bangalore. While the cars going this year from India have not yet been confirmed (apart from the Phantom II), we do wish them all the best in what is certainly the most highly sought after prize in the vintage and classic car universe.
["source=auto.ndtv"]