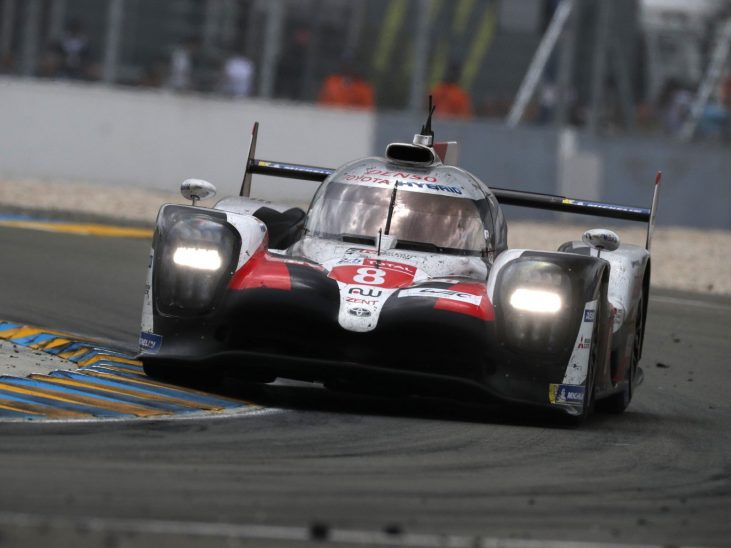 The Canadian International Auto Show is not just the largest auto show in the country — it's also the largest consumer show in Canada, full stop.
That's great news for car enthusiasts of all stripes. There are endless treasures to be found among the two massive exhibit halls and four additional floors of displays that fill the entirety of the Metro Toronto Convention Centre (MTCC) every January.
But the flip side is if you have very specific goals – like seeing everything on the show floor that's related to motorsport, for example – then a focused approach is called for.
To that end, here's a road map through the North and South buildings that takes you past everything to do with racing that can be found at the 2020 Canadian International Auto Show.
(This information is current as of publication time and is subject to change.)
MTCC 100 Level
To start with the largest collection of race cars on the show floor, head to the special exhibits room on the 100 level, next door to Auto Exotica. Four classic McLarens are on display commemorating McLaren Racing's 2020 induction into the Canadian Motorsport Hall of Fame as an international candidate.
Why does McLaren Racing belong in a Canadian racing hall of fame? While the marque is well-known for its 12 Formula 1 world championships, three Indianapolis 500 wins, and victory in the 24 Hours of Le Mans, there's a lesser-known Canadian connection: between 1967 and 1971, it was victorious in five consecutive Can-Am Challenge Cup series championships, two of them achieved by Bruce McLaren himself.
The four cars on display are a 1969 McLaren M6/B Can-Am car raced by Mario Andretti; the 1974 McLaren M23 Formula 1 car driven by Emerson Fittipaldi; a 2020 720S McLaren GT3 owned by Karl Thomson, resident of Richmond Hill, Ont., and team principal of sports car team Compass Racing; and the 1972 McLaren M16 that Mark Donohue drove to victory in the Indianapolis 500 that year, a first win for him, for McLaren, and for legendary team owner Roger Penske.