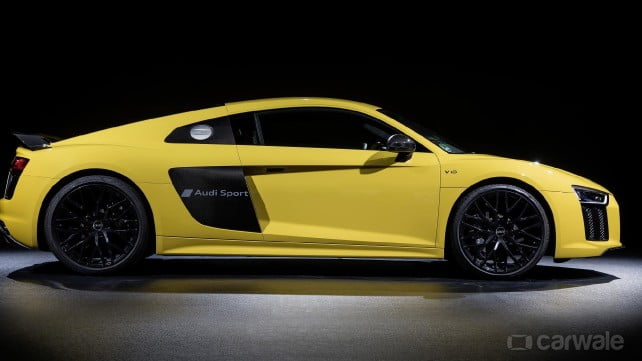 Audi has taken OEM customization to the next level by offering options to embed matte lettering and graphics on the new R8. The option enables virtually any lettering or graphics to be precisely blasted into the painted surface of the R8's side blades.
According to Audi, a special powder roughens the clear lacquer on the surface to a depth of a few thousandths of a millimetre so that individual markings become visible. As the symbols are applied to components after being painted, the process can be integrated into normal series production.
At present, components with a size up to a metre by a metre can be processed in this way. The R8, in both Coupe and open-top Spyder forms, is the first model for which this tech is offered through the Audi exclusive personalisation programme. This option will be available for other models in the range in the future.
source"cnbc"