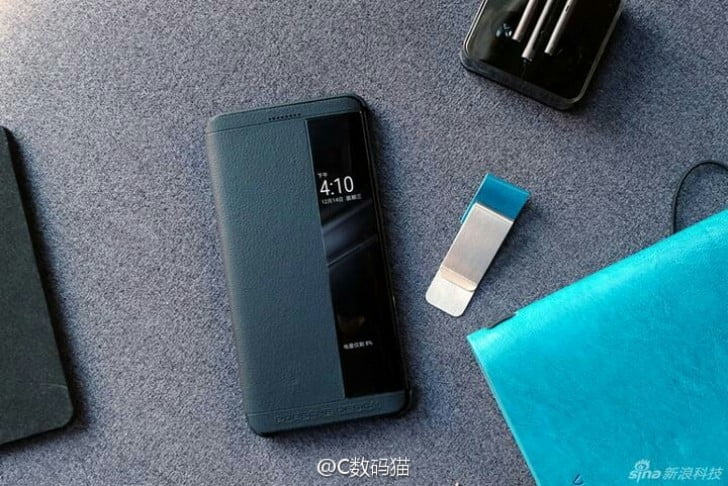 Huawei Mate 9 Porsche Design was the surprise at the Huawei's press event that brought us the Mate 9. While sharing internals with the regular Mate 9, the Porsche Edition is as premium as it can get with a curved QHD AMOLED screen and a different body.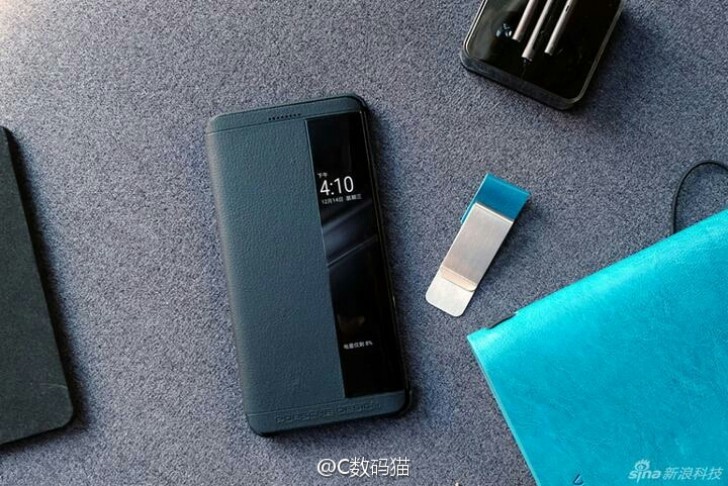 The Mate 9 is already on sale in many countries, but the Porsche Design edition is about to hit the shelves in a month. Even though its price tag is quite hefty, there are lots of people eyeing this particular package and now we can give those fans a taste of what's coming.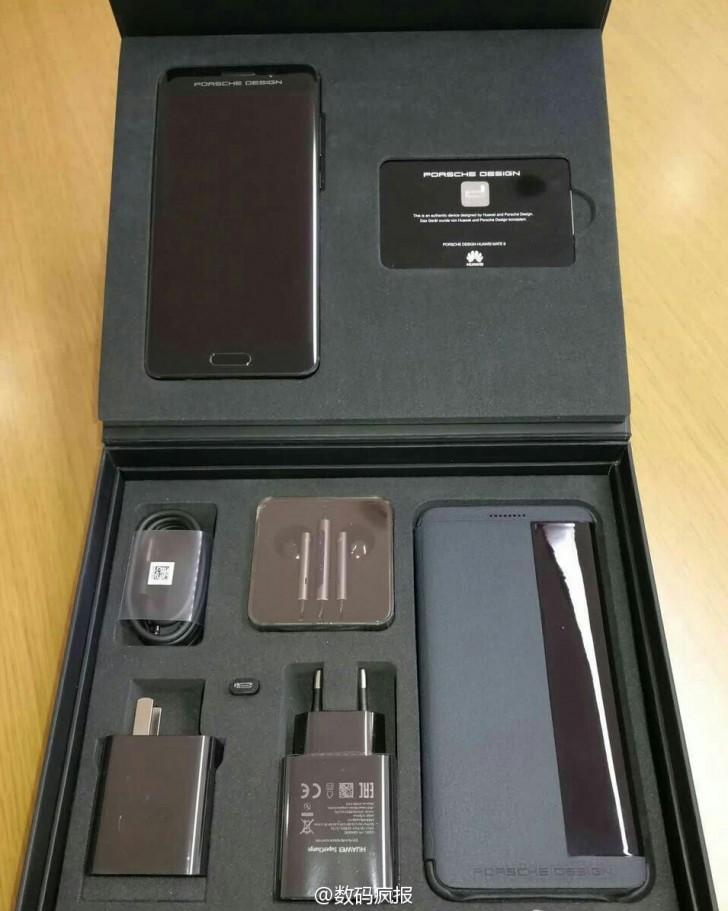 The retail box of the Huawei Mate 9 Porsche Design and its contents have been exposed in front of a camera and everything look gorgeous. The big paper box is full of goodies.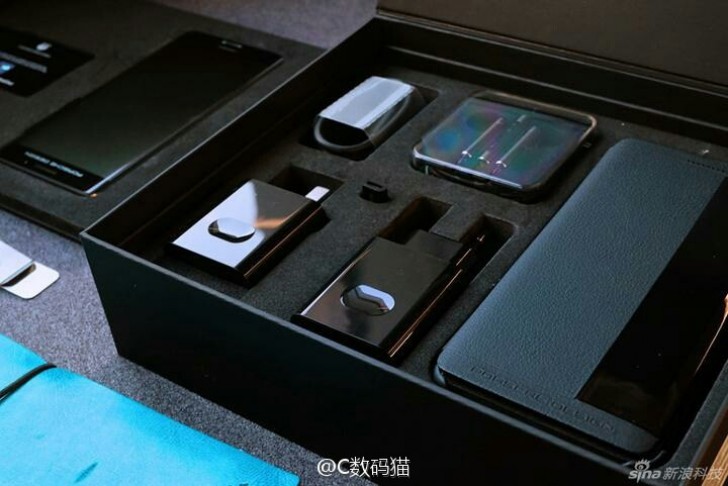 First there is a dedicated Porsche Design flip cover leather case, with a transparent part and it seems to fit the phone's curves quite well.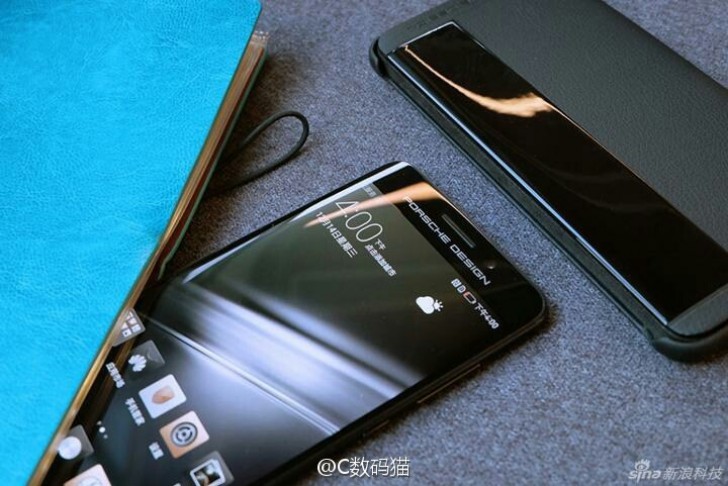 There are also two fast charging plugs – two different standards for when you are abroad. And between them is a tiny microUSB-to-USB-C adapter, almost unnoticeable.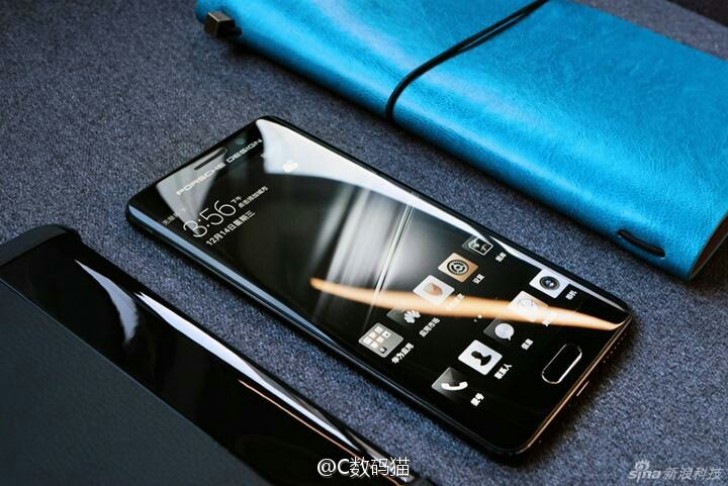 Finally, Huawei's high quality USB-C cable and a nicely packed pair of headphones are in there.
The Mate 9 Porsche Design is coming in January in selected markets and stores. There is also a regular Mate 9 Pro in the pipeline to offer the same hardware sans the premium branding and packaging, but its availability is yet to be detailed
source"cnbc"