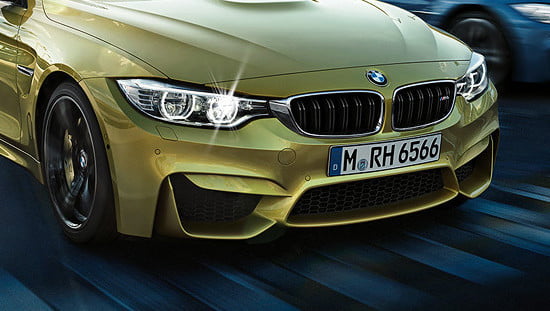 BMW acknowledged, at the 2016 Paris Motor Show, that the M versions of the future could adopt some electrification and autonomous driving capabilities.
Ian Robertson, member of the board of management at BMW AG, told the press at the Paris Motor Show that the brand is open to bringing these technologies to the M models. "BMW M is enjoying its most successful period in history, where it has got a broad range of cars, they are sold out around the world and ultimately I see such technology that can move in both directions here."
Well, it remains to be seen as to how the brand will fuse the EV tech with the M models. Nevertheless, we can safely expect the car maker to begin by converting their existing portfolio into hybrids, by initially assisting the internal combustion engine, before permitting the entire electrification of the power-plant.
Robertson is also optimistic that BMW's performance models can also sport autonomous driving technology, and used the new 7 Series' success as an example. Regardless of how BMW uses EV and autonomous technology, Robertson reiterated that their cars will continue to offer sheer driving pleasure, and be the ultimate driving machines, as this is what the brand stands for.
source"cnbc"