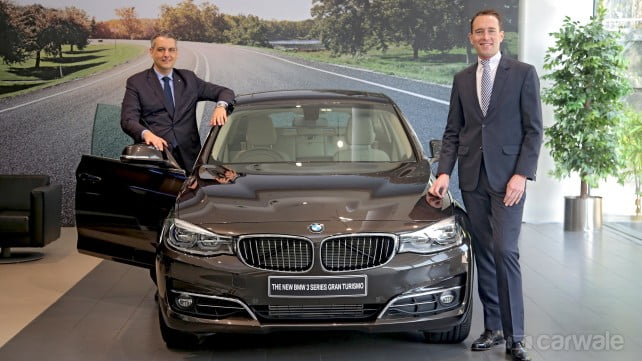 In an attempt to strengthen their bond with the customers, BMW launched an after-sales service campaign, 'Be in Good Hands'. The manufactuerer says that the campaign is designed keeping in mind the customer's requirements – convenience, cost, time and quality.
The German manufacturer will be offering multiple services under this campaign. Like the Mobility Offer, which will provide pick-up and drop of the vehicle for the servicing, without troubling the customer's schedule. This provision can be availed at all 35 BMW service outlets across the country.
A 'Fast Lane Service' will ensure that the customer gets the vehicle back  from the service as soon as possible after a standard service procedure. The vehicle is serviced within a few hours so that the customer need not be without their car for long.
Once at the dealership, BMW's latest technology, the Integrated Service Processes Application (ISPA) will provide the customer and the service advisor instant information of the vehicle and its service history and will highlight only the areas that need to be worked upon within few minutes. Using this data the customer can opt for the available service package.
There are various service packages for the customer to choose from that cover maintenance, inspection and wear-and-tear of the vehicle. These packages are available at a pre-fixed price but can be upgraded or extended whenever the customer wants,and is transferrable to the next owner in case the car is sold, thus enhancing the resale value of the vehicle. Fixed Price Offer enables the customers to get select models serviced with specific work packages at any authorised BMW dealership making it beneficial for old vehicle maintenance at reasonable prices.
Then, there is BMW's onboard intelligent diagnosis system, Condition Based Service (CBS), which continuously monitors all important electrical and electronic systems itself, such as oil levels, wear and tear, logging possible faults before a problem occurs. Using sensors, algorithms and parameters such as mileage and driving style, next recommended service date is displayed, thus servicing needs to be carried out when required.
Frank Schloeder, president, BMW Group India said, "Customers are at the heart of everything that BMW does. The purchase is only the beginning of a relationship that is nurtured at each step. With BMW, ownership is a rewarding experience throughout the vehicle's lifecycle. 'Be in Good Hands' is a promise that completes the circle of 'Sheer Driving Pleasure'. Flexible packages, full cost control, quick turn-around time and first-class service together provide complete peace of mind to our customers at all times. With BMW service offerings, our customers are always ready to take their BMW wherever they want, whenever they want!"
source"gsmarena"