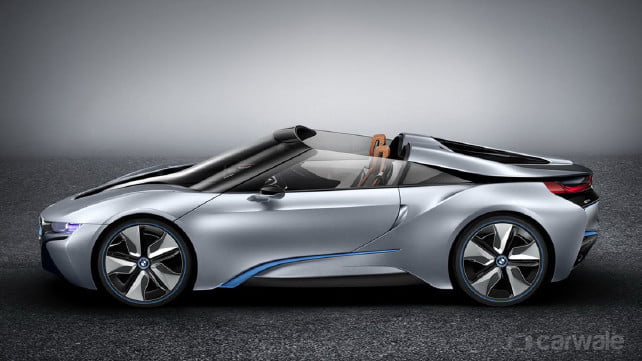 The BMW i8 really does redefine what a supercar can be. With looks that are the stuff of a bedroom poster, including ground-hugging proportions and 'butterfly' doors, it's BMW's most striking car ever. The performance is brutal too, with a 4.4-second 0-100 km/h sprint, while the handling is up there with the very best sports cars.
And now BMW is all set to introduce a roadster version of the plug-in sportscar. BMW first unveiled an i8 roadster concept at the 2012 Beijing auto show. The production car has been delayed a number of times, reports have said, even though the Beijing show that the car was close to production. But BMW have finally confirmed that the i8 roadster would be added to the automaker's lineup in 2018.
The i8 roadster and a revised coupe are expected to get a longer-range battery and a more powerful electric motor. Expect power being bumped up to 400 bhp at least. Expect the car to come too Indian shores soon after its international debut.
source"cnbc"