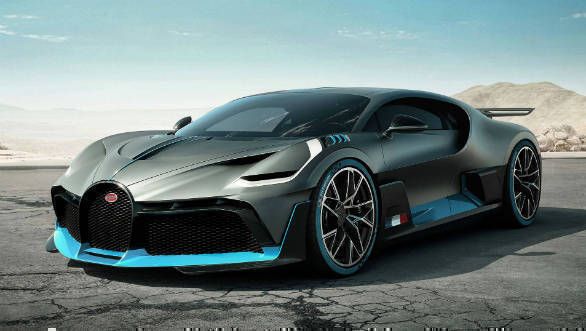 Named after famed Bugatti test driver, Albert Divo—and not the homophonic band—the Divo is Bugatti's latest offering to the hypercar world.
Based on the Chiron, with the same quad-turbo, 1,500 hp, 8.0-liter W16, the Divo shows off some unique new coach work, all designed to make the car lighter and faster around a corner.
At which it all succeeds. By omitting stowage compartments and reducing the amount of insulation (not mention installing a lighter radio) the Divo weighs nearly 80 lbs less than the Chiron.
Thanks to that big wing, the enormous fin, and more, the Divo produces nearly 200 lbs more downforce than the Chiron.
Read more: https://www.autoguide.com/auto-news/2018/08/bugatti-divo-is-a-bugatti-that-s-actually-meant-for-the-track.html
Please show your support and subscribe!
http://www.youtube.com/subscription_center?add_user=AutoGuideVideo
AutoGuide reviews the latest new cars with test drives, car comparisons and shootouts plus coverage of breaking auto industry news, auto shows, rumors, top 10 lists, and spy photos. Help shop for your new car with informative car buying tips and car recall news, and be entertained with feature stories, Top 10s and car review videos.
["Source-theprogressnews"]