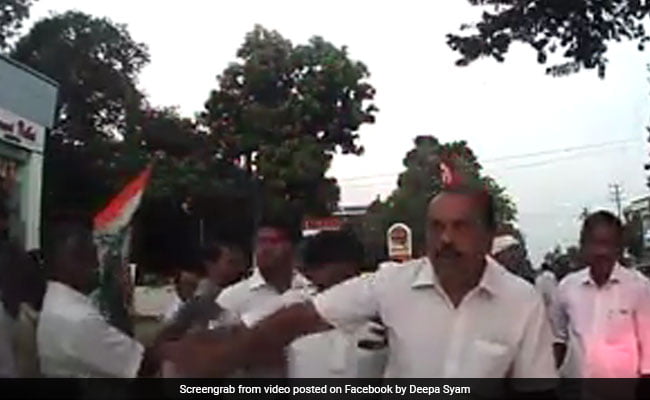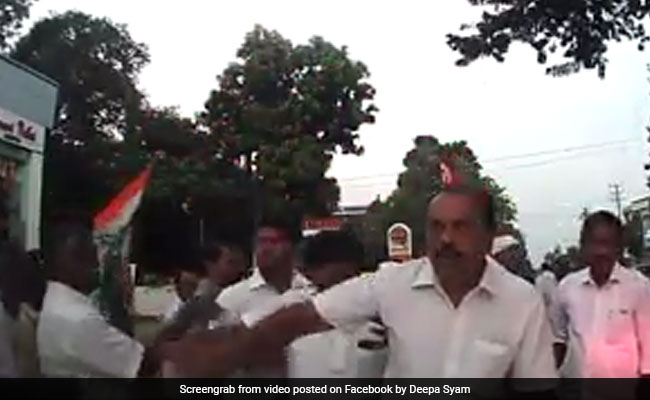 THIRUVANANTHAPURAM: A group of protesters shouting pro-UDF slogans in Kerala's Kollam district stopped a car with a nine-month pregnant woman in it while she was en route to a hospital in Thiruvananthapuram on Sunday evening. The incident was captured on the camera mounted on the dashboard of the car.
Two videos, uploaded on Facebook by the woman's husband Syamjith Syamalan, show the group of protesters angry at the couple for trying to pass through their procession. Mr Syamalan says the group blocked their car, hit the bonnet and the sides after arguing with the couple.
"There was a massive jam due to the UDF procession and we were stuck for a considerable time. We thought my wife would deliver her baby soon. I approached a police official standing nearby and he suggested that we follow the DGP's vehicle to get through the procession. But instead the protesters stopped our vehicle, threatened and abused us and damaged our car," Mr Syamalan told NDTV.
He later filed a police complaint.
The woman, Deepa Syam, took to Facebook, saying, "Despite pleading repeatedly that we were proceeding to a hospital, these drunk processionists were least bothered and kept thrashing and kicking our car. With such situations it will be difficult for India to make any progress in any front, where women have least safety and security."The incident took place during a pro-UDF procession of the eve of the protest called by the UDF in Kerala against the rising prices of petrol, diesel and cooking gas. "We will be going to meet the doctor today after 6 pm, once the Hartal gets over. I cannot take any more risk," Mr Syamalan said.
Source:-ndtv