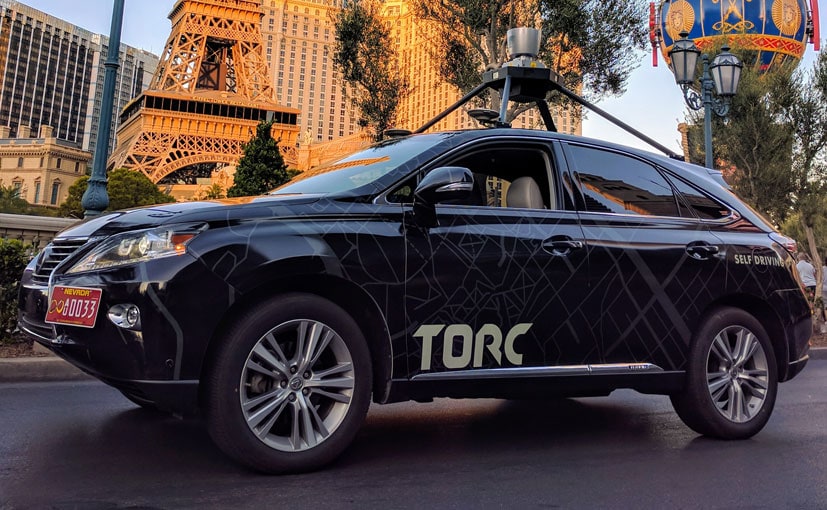 Torc Robotics is offering consumers private rides in its self-driving cars on the streets of Las Vegas during CES 2018. The rides mark the start of the consumer-testing phase of commercializing Torc's Asimov self-driving car system. The consumer testers will encounter a wide range of Las Vegas traffic on public roads – from the famous pedestrian- and traffic-saturated strip, to busy freeways and cross roads. Torc is one of the oldest self-driving car teams developing autonomous technology today and the Asimov self-driving system is the product of 10 years of autonomous system experience kick-started by a third-place win in the historic 2007 DARPA Urban Challenge.
Michael Fleming, CEO, Torc Robotics said, "Torc's Asimov fleet autonomously handles complex intersections, traffic lights, high-speed merges, and unpredictable pedestrians. Then there is the all-too-common Las Vegas tourist slowing unexpectedly to catch a special view. The public will get to experience self-driving rides through the Las Vegas strip, freeways, and streets of Las Vegas."
Asimov has been tested on public roads in more than 20 states, including an autonomous round-trip cross-country drive in July 2017. Torc announced in October that it would demo its technology on public streets during CES. In December, Torc released an Asimov system capability list. Moreover, the company is also developing its self-driving technology through a partnership model and working closely with carmakers, OEMs, Tier 1 and Tier 2 suppliers.
["source=auto.ndtv"]