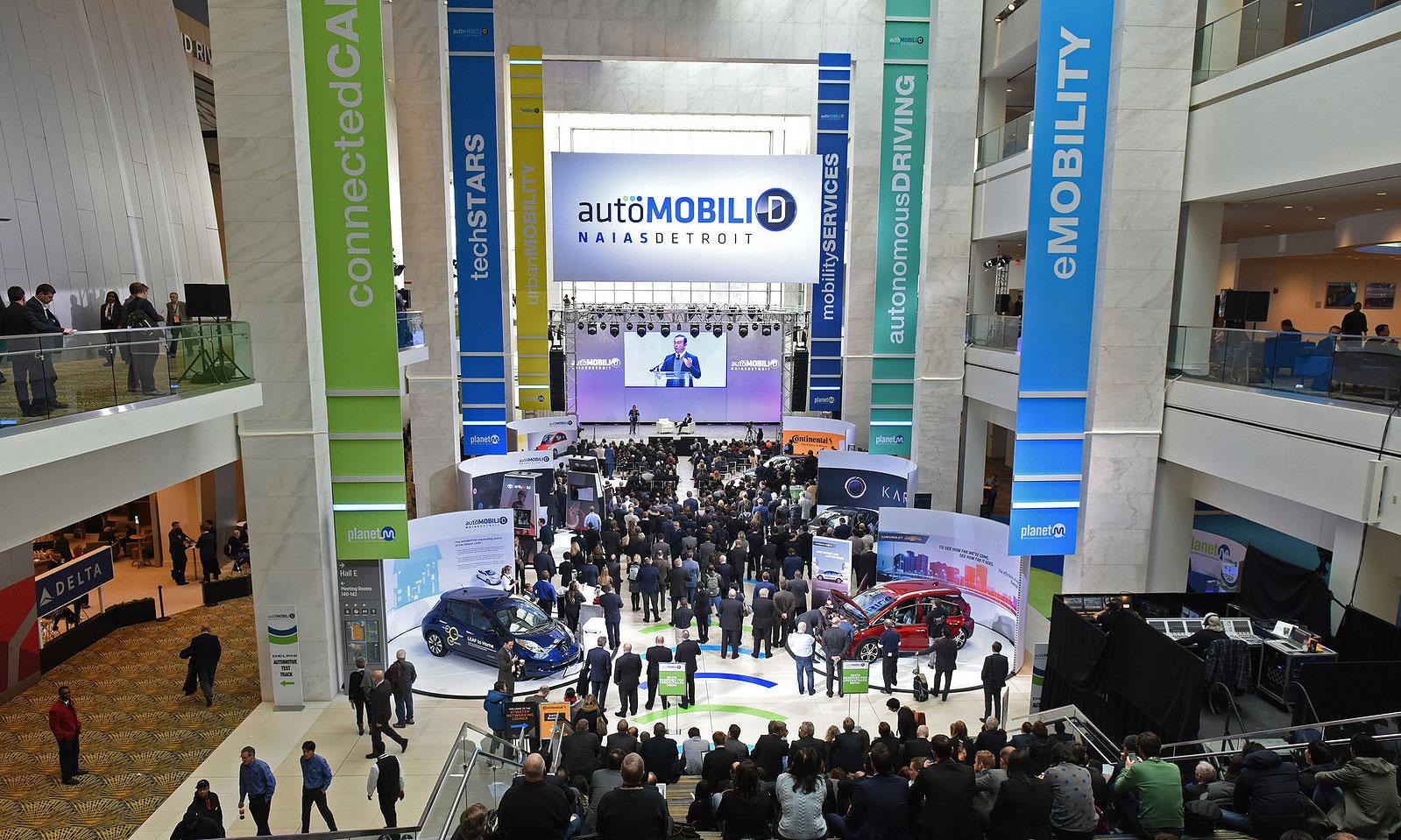 The North American International Auto Show plans to expand its mobility and technology showcase, Automobili-D, to the public next year with a focus on talent recruitment.
Roger Curtis, director of the Michigan Department of Talent and Economic Development, disclosed the plan Wednesday at the state's Education & Talent Summit in Lansing. The Michigan Economic Development Corp. will co-host the event.
The showcase, which included advanced mobility technology displays, product reveals and keynote presentations, was limited to media and industry representatives in its first year at NAIAS in January. In 2018, Automobili-D will remain open through the first weekend of the public show, Jan. 20-21, in an event called the Future Automotive Career Exposition.
During the event, participating AutoMobili-D companies will host qualified candidates in hopes of filling open positions. While plans are still being formulated, organizers intend to launch a dedicated website with job postings where interested candidates can apply for positions before coming to Cobo. However, those who just show up to the event are not expected to be turned away, said Max Muncey, public relations manager for the show.
"We are continually looking for ways to connect with more people, put a face behind our exciting industry and make NAIAS bigger and better each year," Ryan LaFontaine, 2018 NAIAS chairman, said in a statement. "With over 200,000 attendees on the first weekend of Public Show, we saw a real opportunity to collaborate with MEDC and connect job-seekers directly with innovative companies eager to address their respective talent shortages."
More information about the event will be announced in the coming months, the show's organizers said.
The 2017 Automobili-D event drew nearly 40,000 from the auto and tech industries, and featured John Krafcik, CEO of Google's autonomous vehicle affiliate, Waymo; Chris Thomas, founder and partner of Detroit-based venture capital firm Fontinalis Partners, and many others. The event also included a startup competition hosted by Techstars Mobility.
[source:-.autonews]