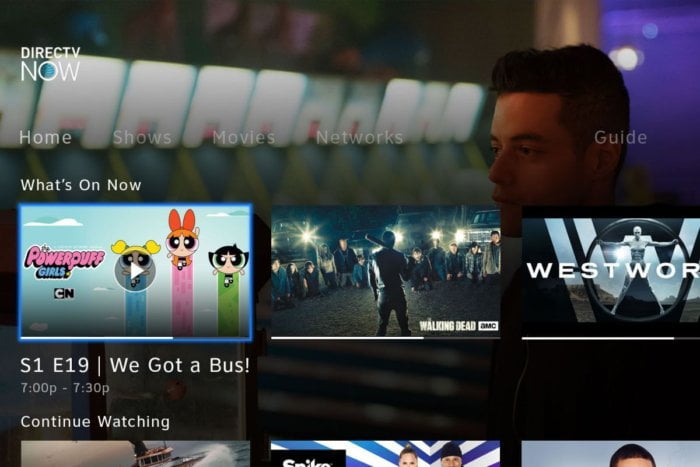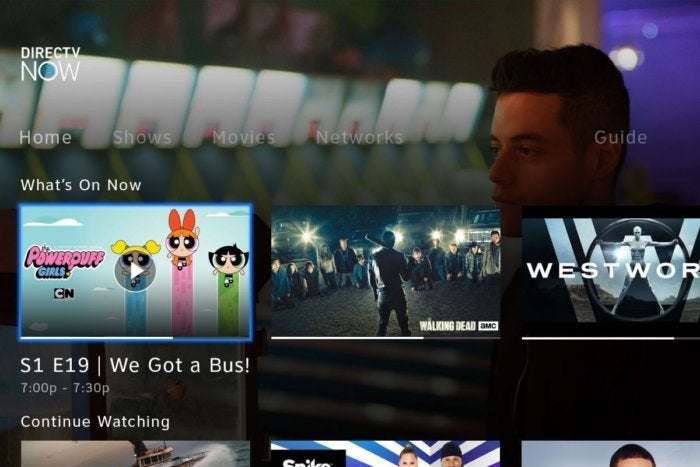 Don't rush into DirecTV Now, even if AT&T really wants you to sign up immediately.
DirecTV Now is a streaming video service that offers a big bundle of traditional cable channels, similar to Dish Network's Sling TV and Sony's PlayStation Vue. And for now, the price is unbeatable, with a promotional rate of $35 per month for 100 channels that locks in for as long as you stay subscribed.
Still, subscribing now would mean suffering through bugs and rough edges, while waiting around for features that the competition already offers. Even with the introductory pricing, you might not get your money's worth.
Not-so-skinny bundle
DirecTV Now takes a maximalist approach to the streaming bundle. Setting aside the introductory pricing, the basic "Live a Little" package includes more than 60 channels and costs $35 per month. That's $15 per month more than Sling TV's cheapest plan, and it's $5 per month more than the basic PlayStation Vue "Slim" plan, though it includes more channels than either of those offerings.
If you want regional sports networks, including Fox Sports, the price jumps to $50 per month. You can also pay $60 per month for a 100-channel bundle (the one that's currently $35 per month), or $70 per month for 120 channels, including several Starz Encore feeds. HBO and Cinemax are each available as $5 per month add-ons with all packages.
No matter what you spend, you won't get CBS or CBS-owned channels, such as The CW and Showtime, nor will you get the NFL Network or NFL Redzone. And while DirecTV Now offers on-demand video from ABC, NBC, and Fox in all markets, only a handful of cities get live local feeds. (The same is true with Sling TV and PlayStation Vue, as local affiliate stations have resisted making deals with streaming bundlers.)
source"cnbc"