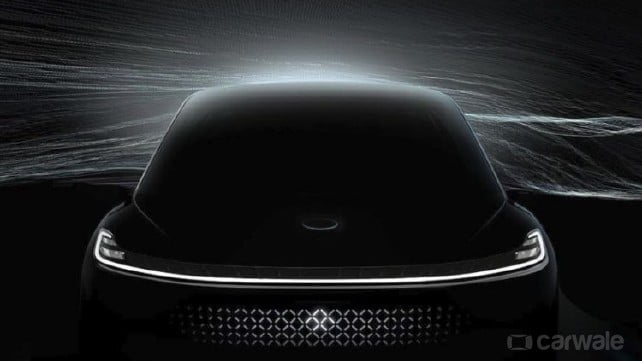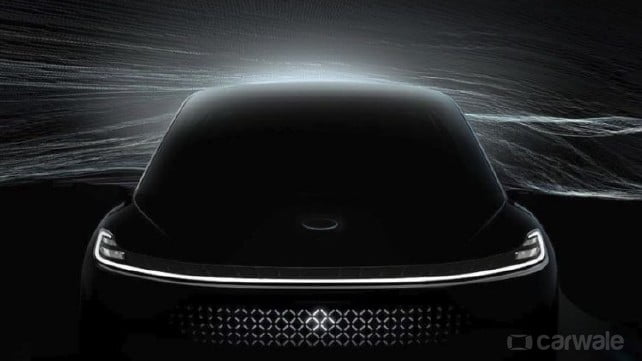 Faraday Future, the California-based electric-vehicle start-up has been toiling over the last few months as they are preparing to take the stage at the January's Consumer Electronic Show (CES). The new EV car maker has dropped a plethora of teasers in recent days since its CES manifestation is an important one.
Firstly let us talk about the teasers. Faraday Future is so sanguine with the performance of its first all-electric SUV that it hit the drag strip alongside big names like Ferrari 488GTB, Bentley Bentayga and, no prize for guessing, the Model X and Model S from Tesla. Flaunting about the torque to come, Faraday Future SUV is shown inching ahead of the Model S (which is in the Ludicrous mode) at the finish line, while leaving behind the Ferrari and the Model X fair and square. Then there is a teaser highlighting how they can replace the conventional rear-view mirrors with a camera which can 'react instead of simply reflect'. As we move on to the interiors, the latest teaser is claiming the car to have a 'defying gravity' seats. The EV carmaker claims the seat will have NASA-inspired ergonomics as they are built to battle the burden of gravity.
This onslaught of the teasers is about to end as the revelation stage is just a few days away. But the worrying matter for the Faraday is that most of the top executives of the company won't be present at the launch of its first vehicle. These executives abandoned the company, leaving it hanging as Faraday is already going through a financial crisis; with unpaid bills to the suppliers and rents. The construction of its ambitious factory at Nevada is seized as well for the very reason and is rescheduled to resume only later next year.
Back to the car, of all the information we have about it till date is that the yet to be named SUV will be based on a versatile Variable Platform Architecture. It will have an impressive range owing to the dense batteries, along with some autonomous driving credentials. This electric SUV will be a flagship for the company as it will pave way for more affordable EVs in future.
So the CES showcase is a make-or-break opportunity for Faraday Future. They seem to be confident with their venture, but what remains to be seen is, can they deliver their promise amidst all the challenges and difficulties, we really hope they do. Guess we'll have to wait until January 3rd to find out.
/>
Tags:
Electric car,EV,Faraday Future,FFZERO1,C