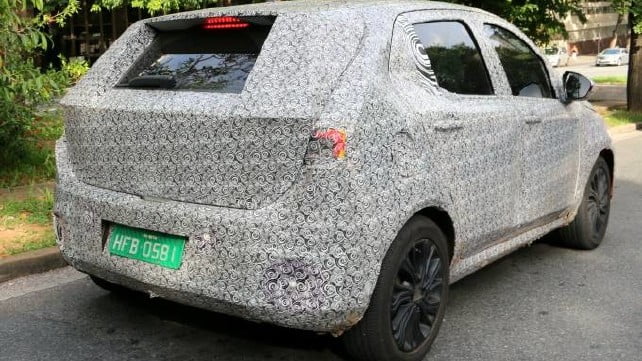 Venkat Desirazu, Jan 05 2017.
1468 View(s)
Be the first to comment
A possible successor to the Fiat Punto has been spied testing in Brazil. It had long been rumoured that Fiat could possibly replace the Punto as the model has been on sale in various avatars for a while now and its age is starting to show.
From the pictures we can see that this car is in an advanced stage in terms of being ready for production as it is sporting fully body work, proper lighting package as well as alloy wheels. It is expected to be larger than the current vehicle but will slot in below the Tipo fraternal twins. We believe that they will expand the feature list as compared to the current Punto and may even name it differently to make it appealing to newer buyers. This car is expected to make use of the current lineup of petrol and diesel engines present in the Fiat fold including the 1.4-litre T-Jet engine.
However, now the bigger question is will Fiat bring this car to India? We are not sure at the moment as the current Punto is an ageless design but loses out when it comes to its modern looking rivals. With Fiat looking to bring more premium products into the fold, the arrival of this model may just be superseded by a more expensive car.
source"cnbc"