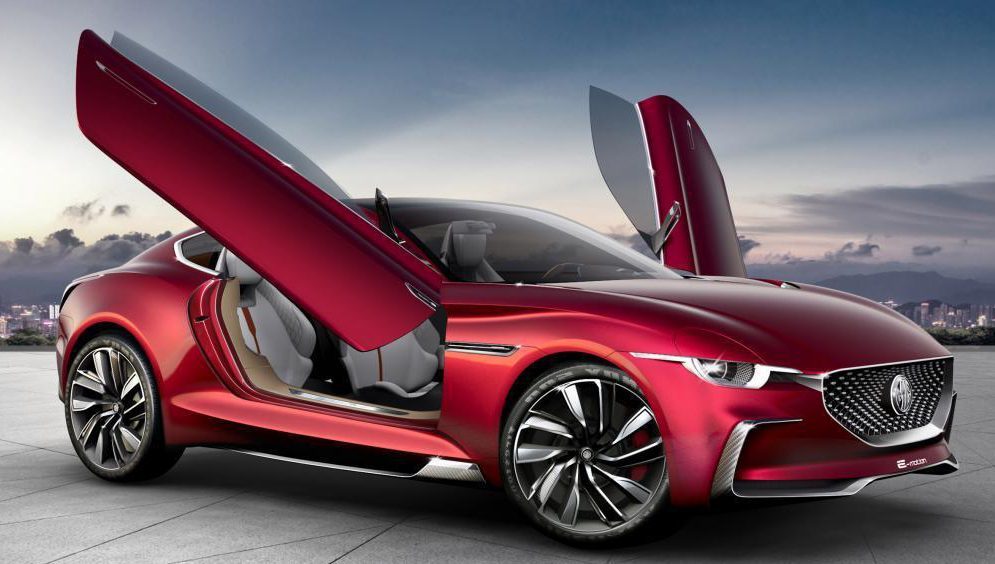 BRITISH car company MG Motor has launched itself to the forefront of electric sports car design with their latest concept vehicle revealed at the Shanghai Motor Show.
MG showed off their new "E-motion" two-door coupe on Wednesday, and claimed it was the "next step in achieving the ultimate driving experience".
The latest addition to the MG Motor design board looks to push the boundaries of the electric car market, possessing an incredible 310 mile range on a single charge.
Most impressive, however, is the EV's speed.
According the MG manufacturers, the E-motion is capable of accelerating from 0-62 mph in bang on four seconds, making it one of the fastest affordable electric cars primed to hit the market.
Speaking in Shanghai, Head of Sales and Marketing at MG Motor UK, Matthew Cheyne said British motorists wouldn't have to wait long before they could get their hands on the new MG – and they wouldn't have to reach too far into their pocket either.
Cheyne reportedly told Car Throttle that the E-motion would cost less than £30,000 and expects a production version to be available to the public within the next three years – making 2020 its likely appearance date.
"The MG E-motion electric supercar concept demonstrates our global vision for the future," Cheyne said.
"Alongside leading the way in design and capability, the next-generation model is the latest step in achieving the ultimate driving experience."
Marketed towards a younger generation of low-emission drivers, the vehicle also possesses an "intelligent infotainment system" and comes entirely internet-compatible.
["source-ndtv"]