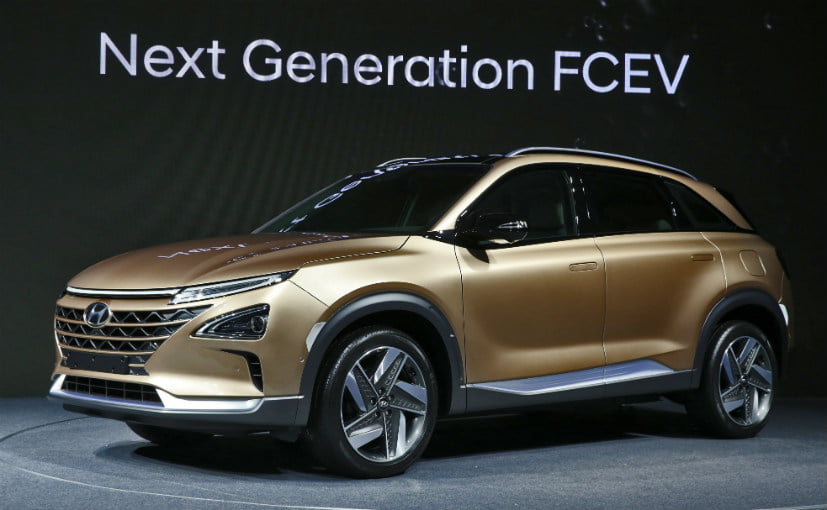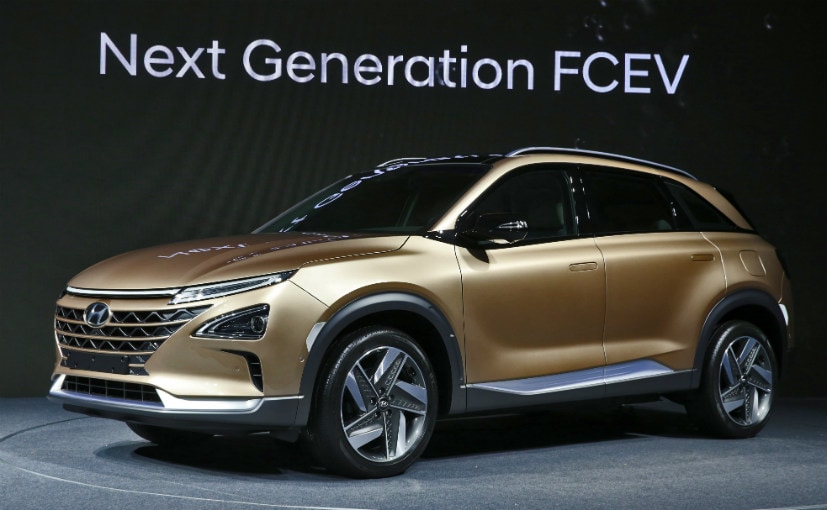 Hyundai recently unveiled a rather unique SUV concept at a special event organised in Seoul, South Korea. And what exactly is unique you would ask? Well, this is the first time ever Hyundai has showcased a fuel cell concept vehicle and an SUV at that. The company says that the SUV will be hydrogen powered and it will launch the SUV early next year, which is barely months away. This also showcases the intent of the company to put its focus on green vehicles and chart out a development roadmap along the same lines.
The Fuel Cell SUV that was showcased is yet to be named and almost production ready. A quick look says that the design is rather futuristic, almost Lexus-like. The front end looks rather sharp with scimitar-shaped headlamps and a V-shape grille with a wave-like pattern. The alloys too look rather cool with its shuriken like design. The Fuel Cell SUV will use the company's fourth generation of hydrogen fuel cell technology. Hyundai first created a fuel cell vehicle in 2013. The company is aiming to provide the Fuel Cell SUV with a range of 800 km on a single charge (based on New European Driving Cycle rules). As far as power is concerned, the SUV will have an output of 161 bhp. Hyundai will release further details about the complete specifications of the car closer to the launch date.
The interior carries a minimalistic look in comparison to the exterior design. It is done in shades of white, silver and grey. There is an audio-visual screen integrated into the wide dashboard. The cabin itself is made of eco-friendly and bio-materials.
The company also revealed its electric car roadmap till 2021. In the first half of 2018, Hyundai will launch the electric Kona SUV which will have a range of 390 kilometres. In 2021, it will launch the Genesis EV model and the long range EV, which will have a range of over 500 kilometres as well. The idea is to introduce 31 eco-friendly models (Hyundai and Kia Together) by 2020.
[source=auto.ndtv]