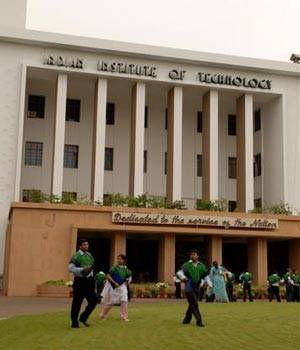 In one of its recommendations, the IIT fraternity suggested that the prevailing merit-cum-scholarship scheme should be improvised so that every eligible student can obtain the scholarship.
Bihar School Examination Board shows signs of successful clean-up in the system post scam
Vice-chancellors across North India enter discussion for greater autonomy in universities
Bajrang Dal, Congress workers behind recent teachers' protest: Alleges Manish Sisodia
Multitude of teachers protest for salary hike at AAP mega show: Delhi
This 16-year-old schoolgirl's letter to PM Narendra Modi, gets a reply
The country's premier institutes, IITs, in its attempt to do away with the policy which provides fee exemption for economically weaker section student's has urged the government to rather provide loan with no interest as such policy has an adverse impact on the financial stance of the institutes.
As per the government norms, students from the economically weaker section were provided with direct reimbursement of fees.
The IIT fraternity in its recommendation to the government pointing out that the cost for special category students is adversely affecting the financial viability of the institutions hence eroding their corpus funds.
"We are not against the policy and the social welfare decision taken on fee waivers… We are just pleading with the government to reimburse the gap," said Indranil Manna, director at IIT-Kanpur, as reported by TOI.
More on the news:
The premier institutes have forwarded recommendation to the Human Resource Development (HRD) ministry to reimburse the cost IITs have incurred on special students through direct benefit transfer (DBT) in case the government resolves to provide free education for such sections
The recommendations were unanimously resolved by all IITs directors at the 155th meeting hosted by IIT-Kanpur and lobbied the proposals to the IIT Council which is chaired by the Union Minister for HRD
"Currently, 48.5% students at IIT undergraduate level don't pay fee and in fact receive merit scholarships from us. All we are saying is that the government and the relevant department should bear its cost and, in fact, directly address the issue with the student and the bank," told Indranil Manna to ET
The institutes also expressed concerns that the recent fee hike announced by the HRD ministry will offset the concessions.
Complete exemption of fees for SC/ST and physically disadvantaged students:
As of now, SC/ST and physically disadvantaged students are exempted from entire tuition fees besides other financial assistance for those whose family's annual income does not exceed Rs 9 lakh for a period of five years.
The institutes pointed out that all these fees exemptions and financial assistance's are borne by the IITs.
source"cnbc"