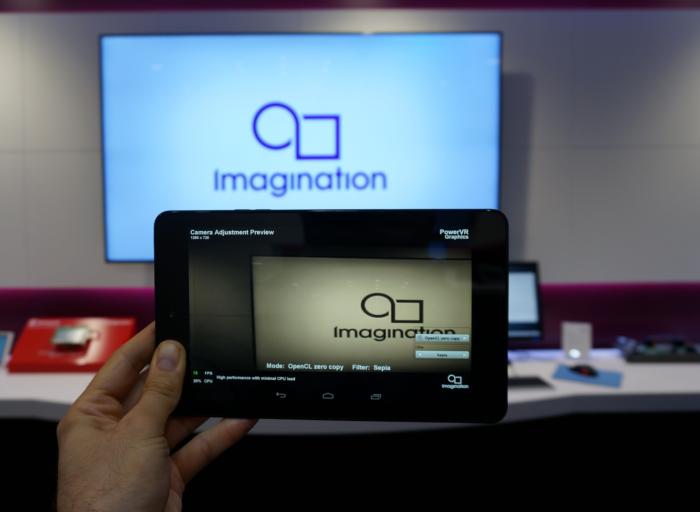 Apple's powerful iPhone 7 GPU is based on Imagination Technologies' PowerVR GT7600 architecture, and a possible successor could come next year.
Imagination will release the Series8XT family of GPUs, which could provide the underlying technology for graphics in the iPhone 8. It will succeed the Series7XT family of GPUs, which is the base architecture for the PowerVR GT7600 in the iPhone 7.
Analyst firm Linley Group said the iPhone 7 GPU is the fastest among all mobile processors when operating at peak speed. The Series8XT will be even faster, and perhaps more power efficient. The iPhone 7 GPU can overheat quickly if it runs at peak speed for a long time.
Imagination didn't provide further details on the 8XT or a specific release date, and did not say if the GPU would be in the iPhone 8. But Apple has used PowerVR in every iPhone to date, and recently started tuning the architecture to work better with its mobile devices.
Imagination designs GPUs and licenses it to companies like Apple and Intel. Apple is also a minority shareholder in Imagination.
Apple has been notoriously quiet about the underlying technology in its A-series chips. Linley Group only recently unveiled that the iPhone 7 GPU was based on PowerVR GT7600 architecture.
The 8XT could be introduced in late February at the Game Developers Conference in San Francisco, where Imagination is showing off its PowerVR GPU. The company has used GDC to launch new GPU architectures in the past.
The high-end 8XT architecture is a "technology generator" and will host many new GPU features developed by Imagination, said Graham Deacon, senior director of business operations for PowerVR at Imagination.
source"cnbc"