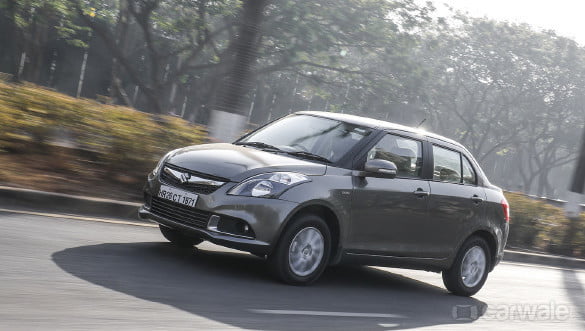 September, this year, marked the beginning of the festive season that will span over the next quarter. For car makers, this is the month when you want to start rallying your sales figures and build a momentum that will push your numbers higher through the festivities. So, digging through the numbers, we bring to you, the hot cakes and the cold steaks for the month of September.
Winners
Maruti Alto
The Maruti Suzuki Alto has been the undisputed king of the Indian market only to be challenged a few times by its twin siblings – the Swifts. The Alto has left everyone way behind in the race of numbers for September, selling 27,750 units, almost one and a half times of its closest competitor – the Swift Dzire.
Honda City
With the advent of the sub-four metre compact SUVs, the C-segment sedans were slowly losing their sheen. And with the Ciaz taking the C-segment head on, the Honda City suffered huge setbacks. With 5,855 units sold this month, 37.6 per cent up from the 4,255 units sold last month, it looks like the Honda City is looking to take back the bestselling sedan crown.
Maruti Suzuki Dzire
With the sales of the Swift-twins towering over their competition, and surpassing the Alto quite a few times recently, it seemed that the market is shifting a segment up in terms of buying patterns. The Swift Dzire has turned out to be the second highest selling car this month, rising up from 15,766 units last month to 18,961 units in September this year.
Losers
Maruti Suzuki Celerio
While Maruti has two cars amongst winners, the Celerio seems to be losing ground to its direct competitor, the Tata Tiago. The compact hatchback also fights hard against its own sibling, the Wagon R. The Celerio sales have come down to less than 5,500 units in September as against the 8,063 units sold in August.
Renault Duster
For the car that spawned the modern compact SUV segment in India, the Duster has slowly moved out of the limelight. Looking at the recent figures, the Duster seems to be destined for the sidelines. For a car that sold more than 5,000 units a month for years, has now touched almost 1,000 units in the month of September in spite of the facelift earlier this year and an added AMT gearbox.
Volkswagen Ameo
Volkswagen's success with cars in India has been limited. While the cars are well made, they are generally perceived with very high maintenance costs. The Volkswagen Ameo started well for a Volkswagen. In spite of eating out of the Polo pie, the numbers have dipped this month to less than 1,500 units. With the diesel car out this month, VW must be expecting respectable volumes next month.
source"cnbc"