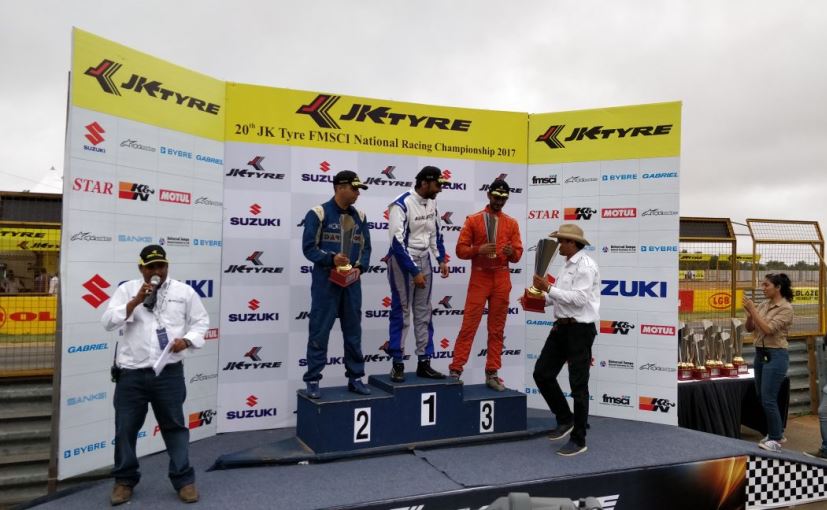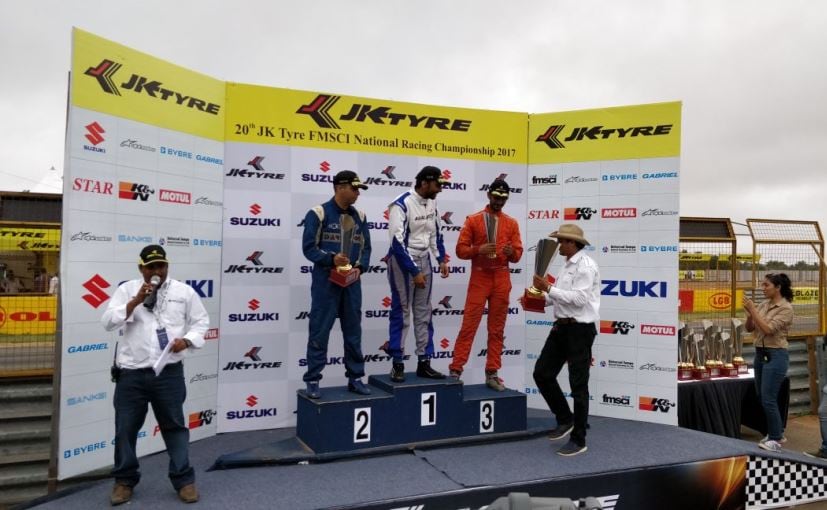 After the action packed first and second round, the 2017 JK Tyre FMSCI National Racing Championship is all set to move into its third and penultimate round at the Kari Motor Speedway this weekend. Round 3 will see for it categories – Euro JK, LGB Formula 4, Suzuki Gixxer Cup and Red Bull Road to Rookie series compete at the track. An extremely important round for all its participants, Vishnu Prasad and Joseph Matthew will be looking to retain their lead in the Euro JK and Gixxer Cup series respectively, while the winner for the Red Bull Road to Rookie cup will also be announced at the end of the weekend.
After a far from perfect Round 2, Vishnu Prasad managed to retain his lead with a bear minimum as defending champion Anindith Reddy poses a stiff challenger to the title in the Euro JK series. Vishnu is at the moment on 64 points, Anindith on 63 and Nayan Chatterjee is not so far behind with 54 points. A good weekend here can throw the championship open for the final round.
Vishnu, who also competes in LGB Formula 4, was certainly favoured by the gods at the end of Round 2 as he managed to catch up with the leader Chittesh Mandody of Kolhapur on 42 points. Chittesh had looked solid in Round 1 but after winning the opening race in Round 2, managed only 2 points in the remaining two. He suffered a 30-second penalty for an infringement in race 2 that blew away his chances.
On the other hand, Joseph, on the other hand, has so far been undefeated in the Suzuki Gixxer Cup and will look to continue his winning streak. Aizawl racer Lalmawipui with 23 points and Sanjeev Mhatre with 22 points trail Joseph (40 points) and will hope to at least come closer to him over the weekend.
Lastly, the second edition of Red Bull Road to Rookie Cup will be concluding this weekend and will select one biker who will represent India in the Road to MotoGP in Spain. While Sri Lanka's Jaden Gunadwardene leads the points table, only an Indian resident can be selected for the trip to Spain. Twelve youngsters between the age group of 12 to 16 were selected this year, of which 8 teenagers from Mizoram have made a mark on the series this year. Lalhruaizela with 38 points sits close to winning the coveted trip to Spain but could see stiff competition from Lalnunsanga, who trails him by 8 points. It will be a high the octane fight to the finish to watch out for this weekend.
["source=auto.ndtv"]