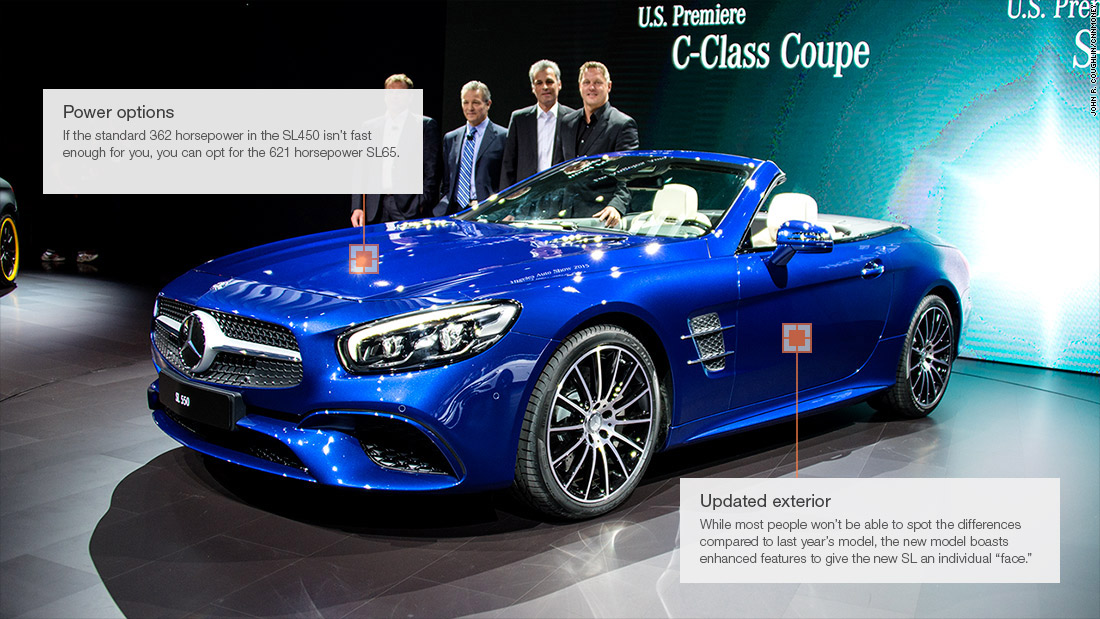 Before Tesla, electric cars weren't typically seen as super-sexy—and some might argue that has been on purpose. Early adopters held pragmatism and eco-consciousness as higher priorities than brawn or design. And even including Tesla, the design side of EVs hasn't moved very far forward (one could argue the Model 3 is just a miniaturized Model S). But looking around the press preview for the 2017 Los Angeles Auto Show, we're starting to see a slow evolution of EV design, for which every brand is looking to a future when EVs become the default, rather than the exception.
That day is coming, and sooner than some might think, thanks to the US government pushing cheap gasoline and because the rest of the world is already moving on toward electric cars. Not only because gas is expensive overseas, but also because the biggest customer base in the world is now in China, and they want both EVs and autonomy to happen as soon as possible. That country is pushing forward on renewable energy use, and EVs make perfect sense combined with such infrastructure. The rest of the world, too, is moving in that direction as well. It will happen regardless, since carmakers cannot vary what they sell in different markets that much, because it's just too expensive; what China and Europe want is what will sell worldwide. That means that car companies are designing for a 2030 when as many of their vehicles as possible will at least be a plug-in hybrid, and many of them will be fully or nearly fully autonomous.
While in LA, we asked four key designers, simply, "How do you design for such a different automotive landscape, one radically different from the one we see in 2018, and one where brand identity has to be expressed in the form of cars we may not even drive ourselves?"
Ian Callum, Design Director, Jaguar
"I grew up in the 1960s and people forget that we had rear-engine cars, mid-engine cars, cars with short bonnets—because they didn't have that big engine in front. With the Jaguar I-Pace (an electric Jaguar that goes on sale in late 2018) we're bringing back the past spacing and pulling it to the future. That big bonnet or hood, you can see that on other electric concepts but what's it for?"
Callum says the freedom brought about by putting both the batteries and engines into the floor of future cars will afford designers a huge amount of liberty to reshape interiors, and to make cars more space efficient, but that the trick is to retain brand DNA. "With Jaguar you need to show visual motion, so the I-Pace looks like it's hunkered, like it's pushing itself forward, ready to pounce. What you cannot do is have it sort of sit there."
It still has to perform like a Jaguar… it's got to communicate svelteness and agility and nimbleness
Also, he explains, carmakers have to better understand that their cars may be used, but they're less likely to be owned. "I have to think that 15 years from now people will want to be driven in an XJ for a night out, just as they are today. We have celebrities who want to be driven in that car now, well-known people. The car goes away and they never see it again." Callum envisions such luxury brands as part of a club model, where people want to belong to the Jaguar club because of the same traits the brand inhabits now. "That's the future, that being made to feel special. It still has to perform like a Jaguar and we've yet to work out what that means exactly, but somehow it's got to communicate svelteness and agility and nimbleness." Callum believes it's also an opportunity for the brand to become more frugal, "It doesn't mean luxury goes away, it means that we express luxury and beauty the same ways, through timeless design that also cares for the environment. We can do both."
Reto Brun, Head of Volkswagen's Brand Design Center, Santa Monica
"In 2005 I was part of a team that submitted a concept called the Mobile Lounge where we envisioned an autonomous car and with different use scenarios—your commute to work, going out at night where you wouldn't have to worry about drinking—and now we're seeing this become reality."
Brun is bullish on autonomy, but he says designing for it, signaling what it can be from the outside of a vehicle, is subtle. "The face of the vehicle gives you some indication even if you're not informed about the drivetrain of a vehicle. You don't need as much cooling," so the grille shrinks. For Volkswagen, that interestingly brings them full circle, to when the Beetle and the Bus had rear-engines and very little front venting, as well as short hoods. Future Volkswagens in the new ID family, that will be entirely electric and, eventually, autonomous, will likewise default to rear-engine layouts, with in-floor batteries.
Brun says that one concept based on this design concept, the ID Crozz that VW showed at LA, gives such a visual cue with its short nose. "Even if you don't know what or why," and Brun says vehicles like the Buzz as well as the Crozz also go back to VW heritage, where the vehicles were social spaces as much as transportation, and autonomous capabilities would now enable that even as the vehicle is moving.
One aspect of interiors Brun envisions is touch-screen interfaces rather than physical controls, and he says carmakers are already experimenting with self-cleaning interiors. Both foreshadow an era of car-sharing or car ownership pools, and less individual ownership. He credits Uber and Lyft with giving younger people transportation alternatives—and he says it's making designers imagine cars made for sharing, not owning. "If you take an Uber now and if it's a modern Volkswagen, vs the average taxi with an almost homemade barrier and a crude credit card swipe machine that's just stuck on, you can see why Uber became popular and taxi use is falling." From the seamless pay system to superior aesthetics, Brun says ride-sharing feels pleasant, and he says the next step is actually focusing design effort on that future of more sharing and more autonomous driving as well.
Taro Ueda, Vice President, Nissan Design America
"My son doesn't care about cars. He doesn't care about driving. Today's car is too ordinary for this next generation. My generation thought about a car as providing freedom, but my teenage son sees cars as too ordinary."
Ueda says that the car- and ride-sharing world are inevitable, as is autonomy, and he shares similar opinions to VW's Brun, where cars have to express design simply, but also in multiple facets. He points to the IMX Concept Nissan showed at Tokyo—which looked relatively ordinary from some angles, and super ornate from others, and that featured an interior full of screens that could be customized to whoever was aboard. But he also says cars have to be exciting, to feed our imagination—name-checking the Project 9 that sister brand Infiniti made, a whimsical, retro piece of machinery made partially by hand.
Ueda says that as cars become increasingly like appliances, he believes getting younger generations' attention will be about craft and creativity—by showing the human side of car-making. He fears that if cars are simply surfaces and screens, the passion about cars for all generations will disappear.
Robin Page, Senior Vice President of Design, Volvo
"I was head of interior at Bentley, and at Bugatti as well. I was brought to Volvo to really change the design sentiment, to bring a high luxury approach, but it's funny because even at Bentley I looked to Swedish design as their influences in architecture and interiors are known for resolving problems visually and physically in a way that really is clever and incorporates a humanness."
Page says that thinking about Scandinavian sensibilities dovetails very nicely with futuristic goals of electrification as well as autonomy, because he says Volvo, especially, is a human-centric, rather than machine-centric company. He points to the new XC40, the smallest crossover yet from Volvo, and to the door panels in particular. The fuzzy panels are made of 97% recycled plastic bottles, but feel soft to the touch. And they solve a visual problem, too, because Volvo pulled the speakers out of doors, and by adding the orange lining, these broad cubbies make the cabin seem wider (as well as providing more storage). Even so, Page notes that the doors themselves, like the rest of the cabin of this car and all of Volvo's most recent designs, are very minimally designed, and that's the intent going forward.
"I asked the designers to reduce the exterior of the shape of the car to just three, strong graphical lines." Page then had that form shaped into clay and it stood on the desks of the designers as a reminder of keeping the shapes strong and simple. The Volvo-ness, he says, is to have basic, natural seeming forms, and to sculpt mass out of them.
As for how the XC40 speaks to a future of EVs (Volvo was one of the first brands to commit to an entirely electric future), and of autonomy, Page says the attention to streamlining will continue, but also that tangible texture is important. He doesn't believe that cars with entirely mechanically free interiors will satisfy occupants, and says Scandinavian home design will continue to influence Volvo interiors for the for the foreseeable future.
["Source-coolhunting"]