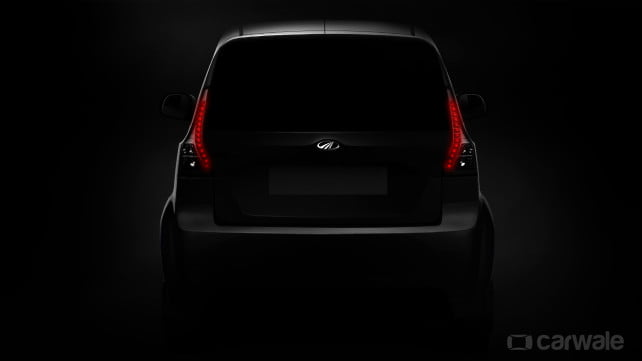 Mahindra has just announced the name of their upcoming new electric car as the e2oPlus. They have also released a teaser image showing off the car's rear section.
The new e2oPlus sports LED tail lamps and retains the boxy shape of the existing e2o. There are no other pictures apart from this single image for now, but we can expect Mahindra to soon reveal some more information. The carmaker says that the car's name is an amalgamation of e2o, which stands for energy to oxygen and Plus is for the positive contributions that the car will make in the lives of customers.
Mahindra is tight-lipped about the specifications of the e2oPlus. What is certain is that it will continue to offer benefits like zero emissions, ease of driving, low running costs and home charging. The vehicle is expected to feature a new look, provide more space, a fast charging capability and a bigger range than the standard e2o.
Pravin Shah, Director, Mahindra Electric, said, "The e2oPlus is all about positive additions. We have incorporated additional space, something that would delight our customers. We have also added extra range and fast charging, among other very interesting 'pluses'. I am confident that this new model will be a game changer not only in the electric vehicles segment but also among all other categories of cars."
Mahindra's e2oPlus is expected to be the next-gen model, which will bring in the improvements over the current e2o vehicle. We will soon drive the car, so stay tuned as we provide you with more information. Our first impressions of the e2oPlus will be up on the site by the end of this month.
Tags:
e2o,Mahindra,Mahindra e2oPlus
source"cnbc"