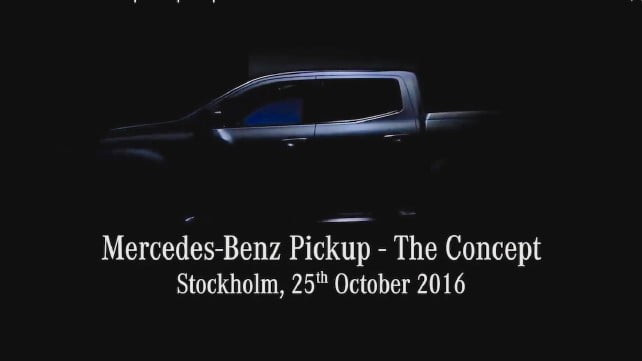 Mercedes-Benz has teased a pickup truck concept car ahead of its official debut on October 25. This will be first for the German automaker and is the fruit of labour from the alliance between parent company Daimler and Japanese automaker Nissan. This new vehicle is based on the latter's Navara pickup truck.
Expected to be called GLT, it is expected to get the avantgarde grille for the face, big Mercedes-Benz wheels and quite a luxurious interior keeping with the image of the three-pointed star. Naturally, this car will be available both in diesel as well as petrol and both with AT and MT options.
The production version, when revealed in 2017, will go on sale in Europe and Latin American countries but there is no word on the US market, which is odd considering that it is one of the largest pickup markets in the world.
As for India, we are not a market that has taken a liking for pickup trucks. But who knows, if this vehicle does manage to blend luxury with the ruggedness of the vehicle then we may just change our minds.
source"cnbc"