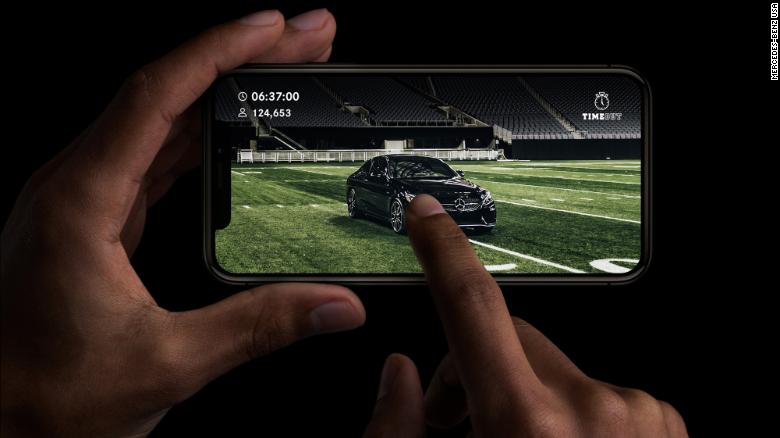 (CNN)While this might just be the craziest way to win a car, all you need is a phone and a finger (OK, and a lot, a lot, a lot of free time).
Starting this Super Bowl Sunday at exactly 6:30 p.m. ET, Mercedes-Benz is launching Last Fan Standing, a game where players have to keep their finger on a picture of a car as it moves around a phone screen. The last player with a finger on the car wins a 2018 Mercedes-AMG C 43 Coupe.
Sounds simple enough — except that no one knows how long this game could last. It could be hours, days, maybe even weeks. It just depends on how dedicated these players — really we're talking about millennials — are to winning a brand-spanking-new car.
Players can start registering at 12:01 a.m. ET on February 4.
As with every contest, there are rules.
No, you can't tag team with a friend. No, you can't use a mouse pointer instead of your own finger. No, you can't start over if you lose Wi-Fi. If you need a potty break, well, you'll have to figure that out on your own.
But after registering, you can tweet about the game to activate a five-minute time-out for use during the contest. (Maybe that's when you go find a toilet.)
There's also a training mode that comes with tips and tricks to help get you ready.
So get to strengthening those fingers, and may the odds be ever in your favor.
["Source-edition"]